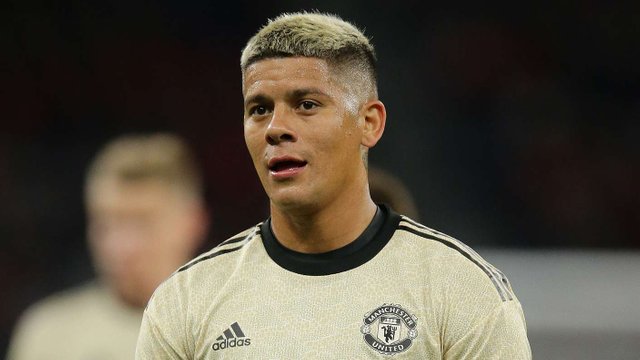 source
Marcos Rojo, the Argentina international defender who is aware of the fact that he may need a transfer away from Manchester United, was a summer target for Everton, which never came to fruition . And he is willing to do just that this January if the need arises
It was hoped that he would be offloaded at Old Trafford Having slipped down the pecking order in the last summer transfer but no deal was done.
With another possibility that game time may be limited again at United, Rojo admits that he may have to leave when another window of opportunity presents itself in January.
I had the possibility of going to Everton, but due to the decisions of the club or the manager it wasn't possible.
Now I have to fight until December and, if it doesn't work out, I will try to leave.