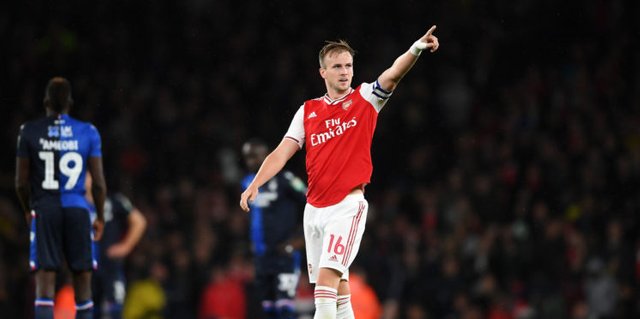 credit
Rob Holding who enjoyed a satisfying return to action with the Gunners in the week has so much impressed the Arsenal fans that they are trying to persuade Unai Emery to start the defender against Manchester United on Monday. But Emery sees this as a very risky business which he is unwilling to take.
His his first competitive appearance in 10 months against Nottingham Forest earned Man Utd a 5-0 win.
It has been revealed that the defender finished all but one of his 73 passes on Tuesday and this has brought on encomium being showered on him and calls for Holding to start at Old Trafford.
It is a huge game for both Emery and Ole Gunnar Solskjaer, and although we think Holding should play, we can't see the Spaniard giving the 24-year-old the nod.