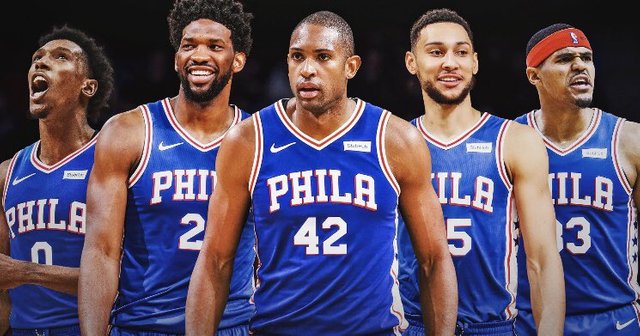 Source
What's up basketball fans! I am here again @dwin0603 to give you another exciting basketball discussion for another episode of NBA Talk, and today we will talk about part 2 of the new-look Eastern Conference, who got better and who got worse? We're gonna go over to talk about all the details here. Let's start!
Yesterday's episode of NBA Talk featured the New Look Eastern Conference. And now, we will have a part 2 of that as we cannot cover all the Eastern Conference teams in one article. So, let's get it started and take a look at the next teams.

Boston Celtics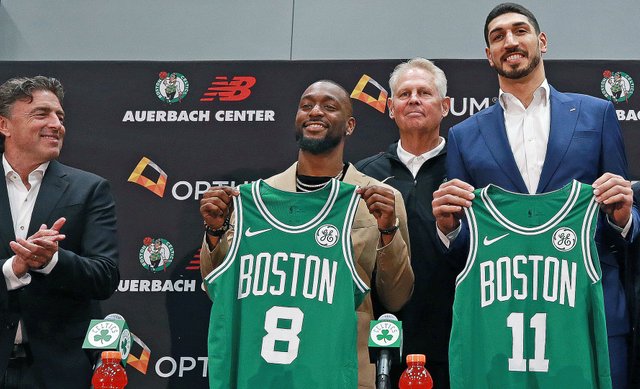 Source
The Boston Celtics slightly get worse. They essentially replaced Kyrie Irving and Al Horford with Kemba Walker and Enes Kanter. If you watch Kemba and Kyrie's playstyle, talent-wise, Kemba and Kyrie are similar but Kemba might fit a bit better with the Celtics and he's likely a better teammate too. But going from Horford to Kanter is a significant downgrade. I'm not saying Kanter is not a good player. He's a beast in the paint and a great rebounder but Horford was the perfect big man for the Celtics on both ends of the floor. He fit into their defensive game plan perfectly specifically his ability to aggressively switch on two wing players and also take on the big guys down low. Kanter has never been known for his defense. I don't think any player in the league could replace what Horford contributed to the Celtics. They'll still be a very good team just slightly worse than before. And I think that they're still a contender in the Eastern Conference.

Philadelphia 76ers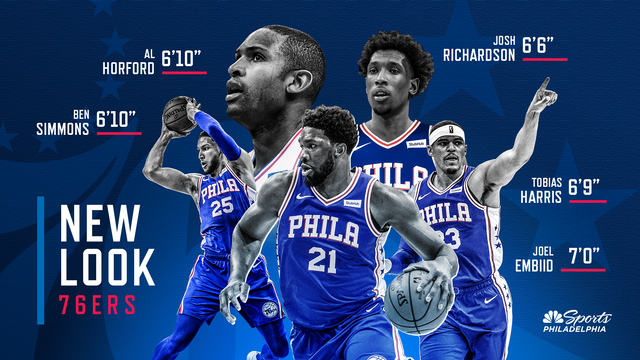 Source
I can't say that the Philadelphia 76ers got better this summer. They did a terrific job landing one of the best two-way big men in the league Al Horford. The Sixers did get Al Horford and kept Tobias Harris although on an overpaid 5-year $180 million contract but they lost Jimmy Butler and JJ Redick. Two key players on their team especially Butler on both ends of the floor and also the one bringing the veteran presence who can take over games. Butler is a true leader and he can take responsibility.
Horford is about 33 years old and there's no telling how valuable his contract really is by the third or fourth year of his deal. He's now going to go back to his natural position at power forward playing alongside Joel Embiid in the frontcourt. It should be a good fit since Horford's ability to pass and shoot the three-point shot is something that Philly was sorely missing at that position they needed a big man who could do that and Horford is that guy. They also received Josh Richardson from Miami for Butler so he could kind of fill in the gaps although he's no Jimmy Butler. Losing a legitimate star and closer like Butler will definitely hurt them. Remember that he was the go-to-guy for most of the playoffs. He took big shots in big games and no one can replace that role.

Miami Heat
Source
The Miami Heat surely got better. The addition of Jimmy is the reason there's no question about it. I don't think they're on the same level as the other top contenders of the Eastern Conference, they might win 45 to 50 games next year somewhere around that maybe finish as a fifth or sixth seed but I can't see them doing any better than that. It's a great move nonetheless Miami also traded away Hassan Whiteside which is basically for salary purposes to fit in Jimmy Butler. But Whiteside was regressing as the year went by and eventually his minutes decreased and he would get benched. Butler with the current roster will do fine. We know Jimmy, we know his talent and his ability to lead a team.

That is all for today folks! I would love to hear your thoughts about this article, so drop your comments now and let's have some basketball talk. 😁