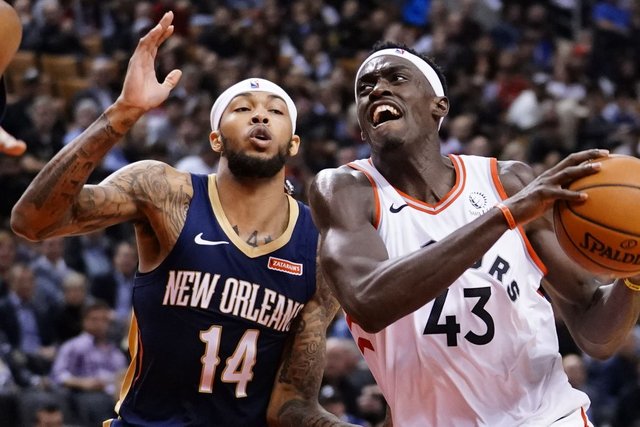 Image Source
The Toronto Raptors relied on Pascal Siakam's big performance to set a career high of 44 points and beat the New Orleans Pelicans 122-104.
Toronto also used a 45-point lead in the second quarter to finally control the game and set a 6-2 record.
The Pelicans fell to 1-7.
The Raptors dominated the game despite starting point guard Kyle Lowry with a left thumb injury and Serge Ibaka who had a sprained right ankle, failed to return for the entire second half.
In the first quarter Siakam had 16 points and 20 rebounds.
Fred VanVleet also helped with 12 points and 11 assists, and OG Anunoby threw for 21 points and seven rebounds.
For the Pelicans, Brandon Ingram led the team with his 27 points.