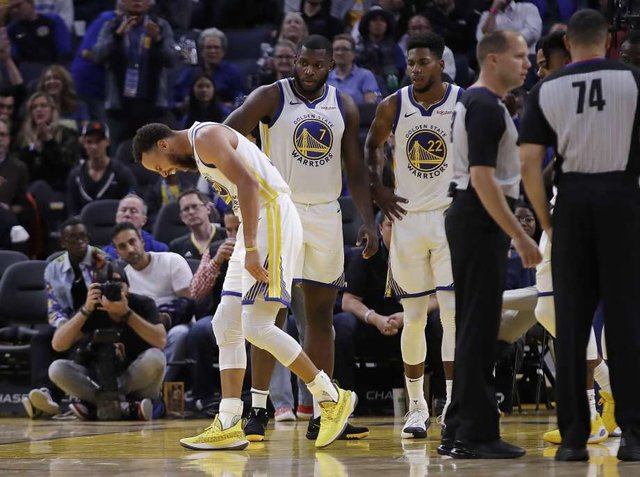 Image Source
Golden State Warriors star Stephen Curry suffered an injury to his left hand following a sharp fall in their defeat to the Phoenix Suns 121-110.
The injury came with 8 minutes, 31 seconds left in the third quarter as he attempted to throw the ball but Suns center Aaron Baynes blocked it.
Curry remained in court for a while but was unable to cope with the pain and was released.
Warriors general manager Bob Myers said Curry had to undergo an MRI and CT scan to see if he needed surgery.
Curry scored nine points while Eric Paschall had 20 points.
Devin Booker led the Suns with 31 points followed by Aaron Baynes with 24 points.
GSW has one win and three losses, two of which are in their own home court while the Suns have three wins and two losses.