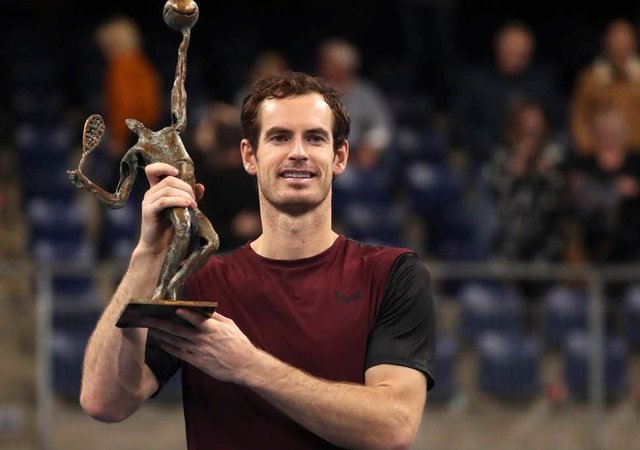 Image Source
Andy Murray became emotional about receiving his trophy after winning the European finals.
The British tennis star defeeated Stan Wawrinka of Spain, 3-6, 6-4, 6-4.
This is Murray's first title defense since February 2017 after suffering an injury.
The 32-year-old tennis star emphasized that winning the European finals is important as he has not been able to play.
In addition to the victory of Murray is he will be having his third son who will be coming out in the coming weeks.
Murray admitted that he had been through a lot of hard time in facing Wawrinka.