Volleyball Club Calasancias Whitepaper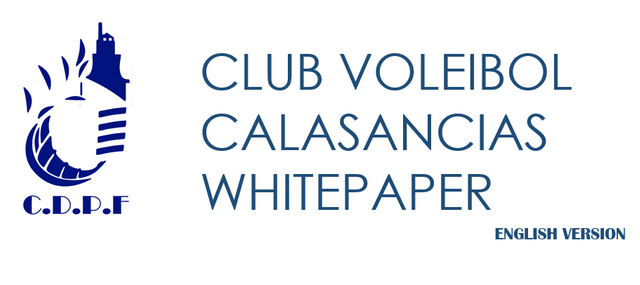 INDEX
INTRO
OUR VISION
CURATION
WHY JOIN US

INTRO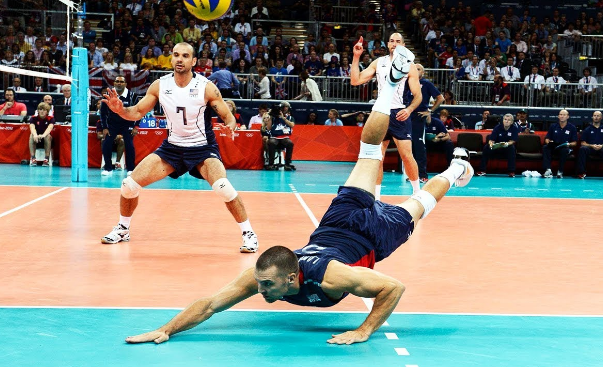 Volleyball is a popular team sport in which two teams of six players are separated by a net. Each team tries to score points by grounding a ball on the other team's court under organized rules. It has been a part of the official program of the Summer Olympic Games since Tokyo 1964.
The complete set of rules are extensive, but play essentially proceeds as follows: a player on one of the teams begins a 'rally' by serving the ball (tossing or releasing it and then hitting it with a hand or arm), from behind the back boundary line of the court, over the net, and into the receiving team's court. The receiving team must not let the ball be grounded within their court. The team may touch the ball up to 3 times, but individual players may not touch the ball twice consecutively. Typically, the first two touches are used to set up for an attack, an attempt to direct the ball back over the net in such a way that the serving team is unable to prevent it from being grounded in their court.
The rally continues, with each team allowed as many as three consecutive touches, until either (1): a team makes a kill, grounding the ball on the opponent's court and winning the rally; or (2): a team commits a fault and loses the rally. The team that wins the rally is awarded a point and serves the ball to start the next rally.
A number of consistent techniques have evolved in volleyball, including spiking and blocking (because these plays are made above the top of the net, the vertical jump is an athletic skill emphasized in the sport) as well as passing, setting, and specialized player positions and offensive and defensive structures.
(Font: wikipedia)

OUR VISION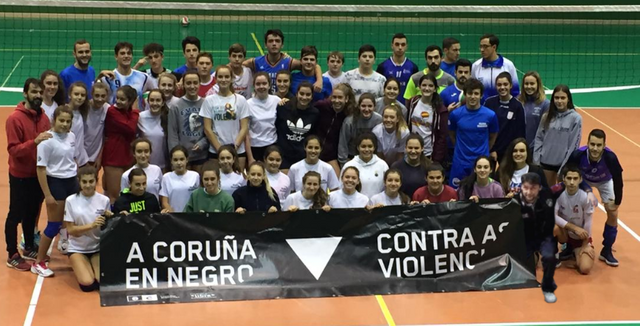 Our vision is the creation of a community within the social network of steem dedicated to sport in general and volleyball in particular, that provides genuine content of this sport, as well as using the tools provided by the platform for internal work of the teams in The club, for example, is using actifit as a presence notifier for the gym, sending not only the activity, but also a photo at the time of doing the work.
Internally we will work to include more and more players, coaches and people in contact with the club that can provide content from different fields, from player presences, training or information on how to manage coaches teams, to organizational issues that can be shared and that may be useful for other clubs.
We will also work to include more Spanish clubs in this social network, although it will depend a lot on the level of success we can achieve alone. But if the platform works, we can really include many other clubs next season.
We are also a Spanish-speaking community and as such, we will also be in the healing of Spanish content, although of course provided they are sports-type content.
To succeed in this task, we not only have to have our own community of collaborators, but also all those sports fans in general and volleyball in particular who want to collaborate with us in the form of a delegation of vote in our club's account . For this we inform you of the advantages we offer if you want to join our community as an investor.

CURATION
We are currently working with two tokens: SPORTS and SPACO, although this last token is not yet fully operational.
We have two accounts for content curation, which are initially scheduled to vote on the content provided by the staff and players of our club. We therefore offer voting from the club accounts to all those who provide genuine sports content, although above all volleyball content. The ideal would be other small communities of other clubs, although important news related to the sport will also be voted
SPORTS DELEGATION
For all those who want to collaborate with the club, SPORTS may be delegated to the cvcalasancias account, as offered in the following table
| Sport Power Delegated | %vote | Frecuency |
| --- | --- | --- |
| 10.000 | 10% | 1/day |
| 20.000 | 20% | 1/day |
| 30.000 | 30% | 1/day |
| 40.000 | 40% | 1/day |
| 50.000 | 50% | 1/day |
| 60.000 | 60% | 1/day |
| 70.000 | 70% | 1/day |
| 80.000 | 80% | 1/day |
| 90.000 | 90% | 1/day |
| 110.000 | 100% + 10% | 2/day |
| 120.000 | 100% + 20% | 2/day |
| 130.000 | 100% + 30% | 2/day |
| 140.000 | 100% + 40% | 2/day |
| 150.000 | 100% + 50% | 2/day |
| 160.000 | 100% + 60% | 2/day |
| 160.000 | 100% + 70% | 2/day |
| 160.000 | 100% + 80% | 2/day |
| 160.000 | 100% + 90% | 2/day |
| 160.000 | 100% + 100% | 2/day |
Anyone who delegates in @cvcalasancias to put it in a comment to this post to be able to take it into account in the auto voter of voting accounts.

COLABORATORS
The following users are already collaborating and delegating in the club account, to whom we want to thank all their support: @yuriitonkov, @duarteborras, @evagordaliza, @manuqc98, @ioritzcr.
We hope soon be more and we can continue evolving this volleyball community, and not be the last one.

WHY JOIN US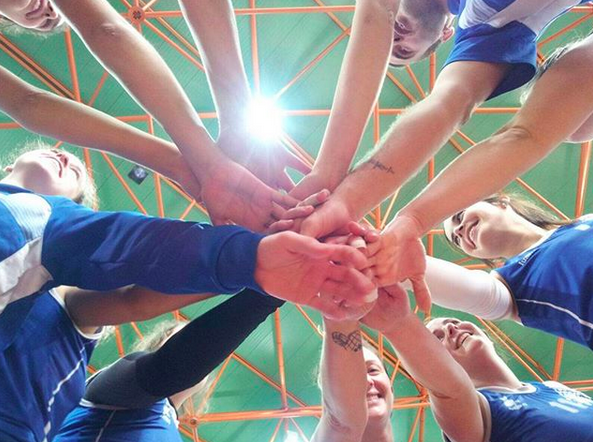 There are many reasons why to collaborate with our community, I believe that we contribute value to our society at many levels, but above all at a formative level, but also with this platform we intend to provide incentives to our community to contribute more to the club and to this network.
SOME ADVANTAGES OF HELPING US
You are collaborating with a non-profit entity that will reinvest all your money in your own development
The upvotes right now are high and you can get enough token through our voting delegation.
Steem needs genuine content and not just copy paste sports news. We can provide this content with the right incentive.
The contribution to the health of the sport is unquestionable, we, by encouraging the use of activity applications, promulgate healthy activity.
Thank you for your attention. See you soon!