Formula One Will Need Plan A, B And C If They Are Going To Achieve 18 Races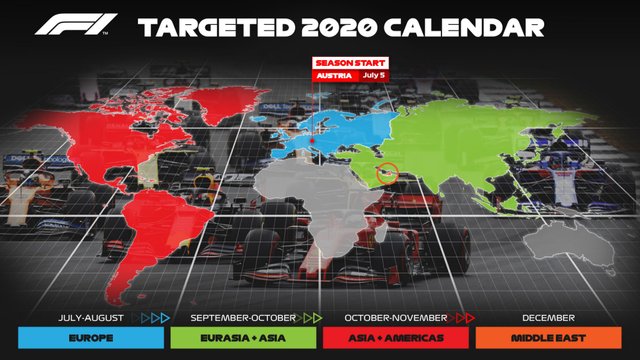 source
Formula One is one of many sports scrambling for a way to get the season underway. No one knows what is going to yet unfold but plans still have to be formulated to at least try and get back to some sort of normality. There were originally 22 races scheduled for this season and since Australia in March many other races have already been cancelled and will have to wait for next year.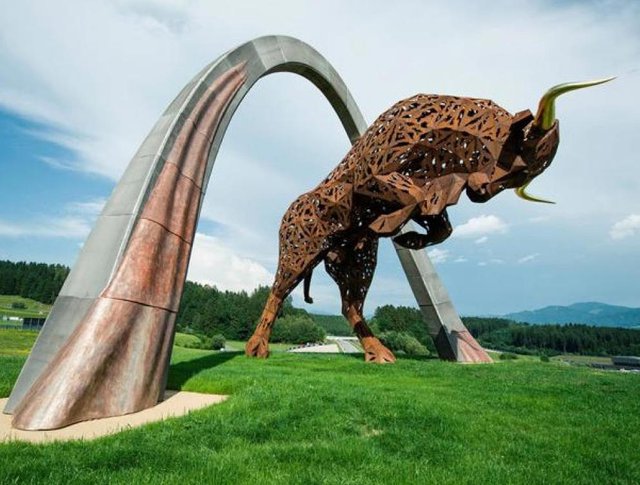 source
The current plan from the FIA is to pencil in a start date for the weekend 3rd-5th July in Austria at the Red Bull Ring. The teams will then stay in Austria and have another race over the following weekend on the 10th -12th July. This is unique as it gives the teams a settling in period plus they can set up their cars using the first race as a test honing in on the perfect set up for the following weekend.
Teams will the travel back to the UK and have races over consecutive weekends at Silverstone with races on the 19th and 26th July. All of these races will be behind closed doors with no fans allowed due to social distancing. From here the FIA can decide where to next as Eastern Europe and Asia is scheduled next followed by North and South America finishing off with the Middle East.
The Liberty Media Group who own Formula One are still positively thinking to having 15 -18 races this season. Things could easily change though as it is expected that countries will have multiple lock downs for the remainder of the year. I think Formula One will do well to get 12 races completed and I expect it to only be raced over a handful of courses.
The Middle East with Dubai and Abu Dhabi could end up hosting more than two races each. I know the England Cricket team has been offered Dubai as a base to use as a "home" for Test matches this season. If they are offering that to other sports then I see no issues having multiple races at this venue.
A start date in July would be ideal but believe they need to start sooner if possible. Why do teams need a month to get ready if they have not been racing. A two week warning should be given as 1 month is time wasted that they don't have. Who says Europe or Asia will be open in August or September as everyone is thinking that this is the first phase of multiple lock downs.
Personally I think they will need many different possibilities each with a back up plan. Sports fans will be happy to just have some racing. The teams need racing as the sponsors need to receive their moneys worth. Lost racing is lost revenue for the teams as the sponsors will be paying far less. I am not 100 percent sure how the Sponsors pay, but 20 years ago it was calculated per lap of a race completed plus their finishing position.