The EFL cup round of 16 has just been completed and we now look forward to yet another much-anticipated premier league matchday. Lots of exciting matches await us this weekend. Arsenal is set to lock horns against Wolves at the Emirates Stadium as they aim to get back to winning ways.
Arsenal started the season pretty well, better than how they started last season, however, things aren't looking great for them at the moment as they are now on a run of 3 consecutive games without a win in the premier league. They will be aiming to return to winning when they host Wolves at home this Saturday.
Expected formation and tactics, Arsenal will be expected to set up in a 4-2-3-1 formation. Playing at home means that they will definitely want to have more of the ball. So for them, it will most likely be all about keeping possession and trying to figure out a way to break Wolves down and prevent counter-attacks.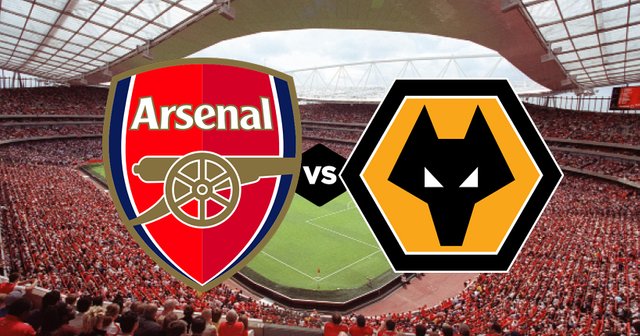 Image Source
Wolves had an unexpectedly slow start to the season compared to how they performed and finished last season but began to pick up again, however, their last 2 games in the premier league ended in draws and they will also be aiming to get back to winning ways. Last season they were known as the big teams' nemesis due to how they took points away from the top 6 teams, this season, their biggest win came against Man City at the Etihad Stadium where they beat City 2-0. They will be looking to do the same against Arsenal this Saturday to stand a chance to move into the top half of the table.
Expected formation and tactics, Wolves will be expected to set up in their preferred 3-5-2 formation. When they face the top 6 teams, they like to allow the opponent have more of the ball while keeping their eyes on counter-attacking opportunities. Against Arsenal, they will most likely do the same and also trying to capitalize on set pieces and long-range strikes to hurt Arsenal. This post can also be found on my scorum blog
What do you think will be the outcome of this fixture?