England top man, James Anderson to miss next week's second Ashes Test at Lord's with the same injury that left him out at the series opener.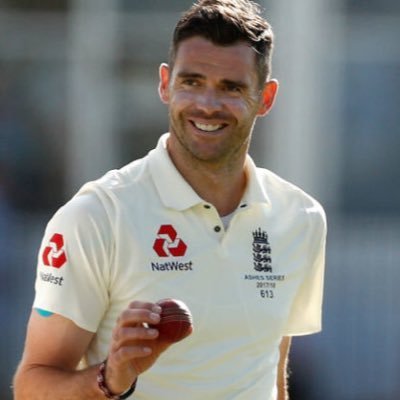 James Anderson missing the second Ashes Test is due to him suffering a recurrence injury to his calf while playing for England in their 251-run defeat to Australia at Edgbaston.
Anderson, 37 years old was recently passed fit for the Edgbaston Test after injuring the same calf while he was playing for Lancashire last month.
He pulled out of the match against Australia after bowling just four overs.
James Anderson is England's all time leading wicket taker and his injury comes as a blow to the team chance. His calf injury will make him sit out the Lord's Test which commences on the 14th of August and ends on the 18th of August.
Anderson calf injury was confirmed by the MRI scan he underwent and as a result, he will start a rehabilitation programme with the Lancashire and England medical teams.
He will be reassessed on a constant basis so as to determine his availability for the rest of the Ashes Test.
This is essential in Anderson's bid to specifically prove that he is more than fit to stand the stress of a five days test. If he makes it, he will add a much needed pace to the England team.
The England squad to play will be confirmed later this week, with World cup star; Jofra Archer in pole position to replace Anderson.
It might be a little too early to make any quick decision but England must carefully weigh their options as they look to battle without Anderson.