In what was thought that will be a walk over later became a very tough nut to crack but heavens was there to help. Yes, we escape by some good use of luck yesterday in the hands of the Ecuadorian team who made sure Nigeria didn't just go through them without suffering some punches here and there.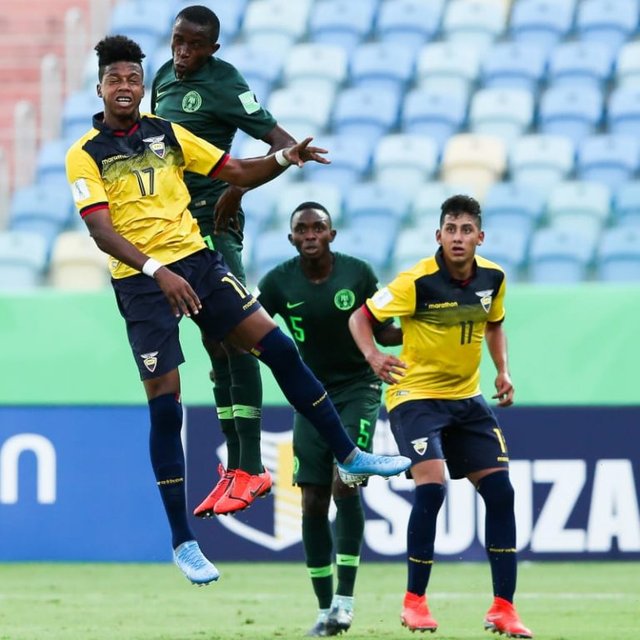 Source
But thanks to the heavens for the victory, well deserved, some might say, I don't think it is, the home goal conceded was not something palatable too, but all the same, we won.
All thanks once again to Ibrahim Said who made sure we didn't get relegated by the tough hands Ecuador, his skills saw the Nigerian team through by the three goals scored by him.
The first goal came through the Nigerian golden eaglets Ibrahim Said, followed by an home goal on the Nigerian side, then the Ecuadorian team had a score and went capitalising on that till the golden boy, Ibrahim Said gave Nigeria two more goals to solidify our win.
Nigeria will still have to play Australia on Friday.
We really wish them good luck.