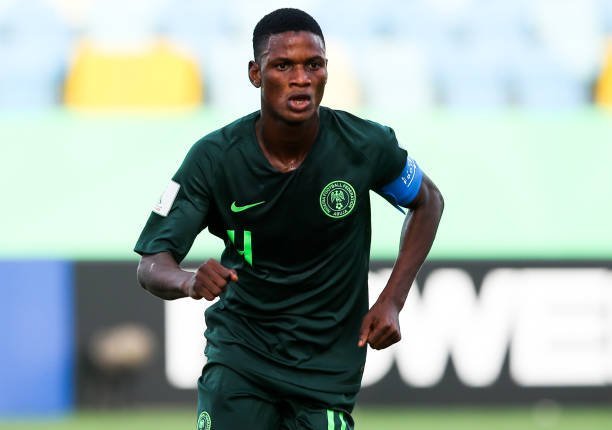 Source
Victory is already sure for us as we thrashed the Hungarian team on Saturday in a 4-2 win, but this has a lot to say about both our team and our preparedness to win the match, truth be told, after all the congratulatory message going on everywhere to the praises of the team, I personally believe the team should buckle up.
A true win is a win without the opponent scoring you, though in football, anything is possible, not forgetting the fact that they scored first, to me, that's not a good thing, not at all.
But thank God the training and the skills set into the team has done a lot of help for the boys in a bid to win the trophy the sixth time, which will go a long way to solidify our claim of being the giants of Africa, and in turn boost our World Cup FIFA ranking which dropped by one point recently.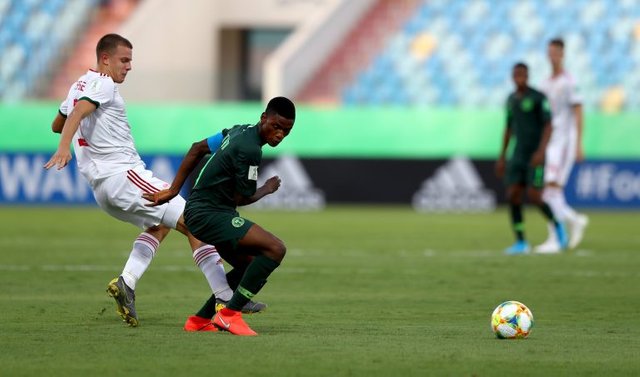 Source
Now, the team captain Samson Tijani has assured more better performance against Ecuador, Ecuador to me doesn't look like a hard nut to crack, yes, they've been defeated several time and there record shows they aren't a match for the ever prepared Manu Garba trained Golden Eaglets of Nigeria.
To me, if any of the team we are going to play against ever scored another goal first before us again, that's a bad omen, that means there are still some loopholes in the team formation and statistics, and I pray the opponent doesn't use that to there advantage.
I for one believe we are going to do great in the tournament and bring home the trophy.
Wishing the whole team well.