Sportstalk Referees plus Sponsoring The Local Golf Classic.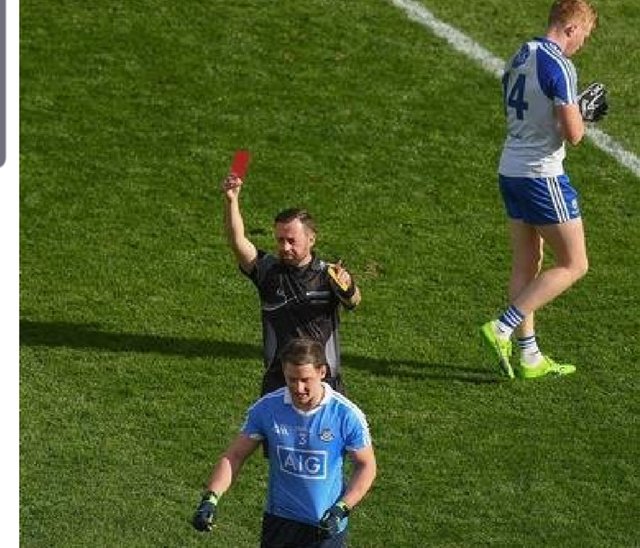 src
Noone likes to be a referee. They have the unenviable task of always being the bad guy but what would happen if we did not have them. I am not a ref but I am liking the nine referee accounts that were set up by @sportstalksocial to make sure that the platform is not being taken advantage of. By doing this they are awarded a percentage of the inflation pool for their work. I think this is fair because I think they will have to put in quite a bit of time into rooting out spiderwebs of deceit as I call them and spammer accounts. It can take a while and whatever they get rewarded then it is fine with me.
There are a few people not very happy with the fact that they are anonymous because of platforms in the past going the same way. I have no experience of this so I think it's a good thing. I did set up an project on Steemit a few months ago and I was constantly harassed on Discord over lots of different things. Why did you do this? Why are you doing that? What proof do you have of this?? I demand that. Yahdee yahdee yahdee. Imagine if these referees were known by the community. They wouldn't be left alone. Now I take the point that there may be a few nutters on the referee list. (I am not proxy to the list myself) . But there are nine spots and they have to achieve consensus amongst each other so hopefully they will act in the best interests of the platform. We all have eyes and we can all see who is selling. That's the advantage of an immutable blockchain. Talk is cheap. Actions are not. That's why I am loving the new market feed on the sportstalk discord. So right now I think the refs are doing a great job taking this platform to the next level so I will support them all the way with my downvotes if they spot anyone abusing the platform.
My only concern is that the refs do not know who the other refs are. So if one of the refs unearths a spider web of accounts raping the platform then the other refs will not know unless they either post about it or let the chief @patrickulrich know about it. Again hopefully they have their own little group set up by now discussing these accounts. I'd be interested to know how many accounts have been banned from the platform already as we are seeing the same accounts abusing the platform. This has great potential and I'd hate to see it ruined by a minority.
My father runs a football club back home and he annoys me every year to form a fourball for their annual golf classic. It costs 200 quid to enter so my escape clause is normally to sponsor a tee box. 50 quid. It is worth it to keep him off my back. So instead of giving him my own company I gave him @sportstalksocial.
*What the bloody hell is that?he asked.
A sports platform on the Tinternet I told him. (Yes that "T" was meant to be put in)
*Is that on the Google? * he asked interested
Yeah dad. On the Google.
what did they say about the Spurs and Leiceister match?
They said we were bottlers
To cut a long story short I printed up the logo and gave it to the treasurer who placed it on the 10th tee in Lisronagh golf club in Tipperary on the 9th September. Photos of the tee box are still pending. The next day I had a few messages asking me what Sportstalksocial was and many of the local sports journalists loved the idea. How do we join up they asked? It was that easy but it was a little bit hard telling them the easiest way to go about signing up. So while we fight the spammers we should start trying to onboard the masses as well. Now I want to stay away from the press ups but links to a few articles on Twitter wouldn't go astray. It is a way easier sell than selling a blogging platform. We are selling the chance to be your very own sports journalists and receiving tokens for your efforts by the community. This is huge. Now that's interesting.