My insight after being inactive for little over 1 month!
It's good to be back!

Hello there folks, it's been a while since my last post here in Sportstalksocial.com. It seems that there are lots of things that happened and I've noticed some changes. I became inactive for little over 1 month due to some important things that I need to take care of and now that it's done, I'll start posting and commenting and resteeming posts again, I kinda missed doing that.
There are things that I would want to share though and these are just my thoughts.
*. Price - Prior to be being gone inactive, as far as I can remember, each sports token costs around 0.00040 Steem and the bad thing is I don't have any available fund by then. Now upon checking, price went up by almost 2.5 times which for me looks great!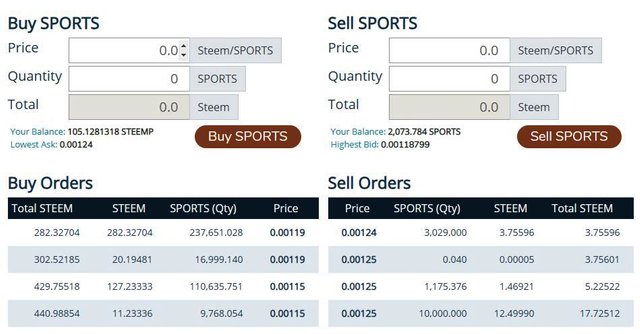 *. Staking- I've also noticed that it seems that there were new people in the Top 50 list based on the richlist . Before I used to be part of the Top 30 and now went down to the 44th place which for me still sounds good. Honestly I'm expecting to be at below 50+ however it seems that there were less people staking tokens for this past few weeks compared to how aggressive staking is a month back.
*. Community - Seeing the "Updates Log" in the homepage makes me feel more secure with how this platform is going to perform in the future. Seems like the community now starts to "care" more about keeping sportstalksocial.com as clean and free from abusers. With the "referee" system in place and with our help, I'm sure sportstalksocial.com will continue to grow each and everyday.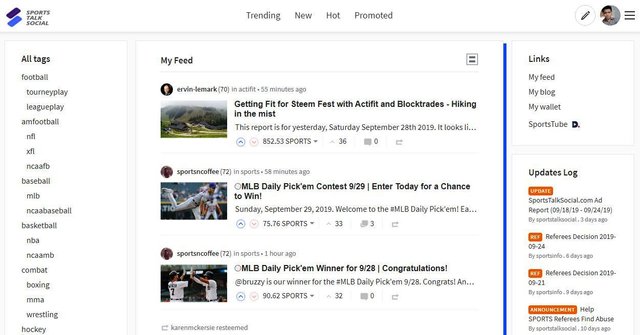 Now I currently have approx 810k sports power and approx 1800 sports upvote value. I'm planning to start working on my sports power again and slowly catch up to be part of the Top 30 again. So for those who knows me and maybe missed me, feel free to drop your comments below and I'll select 2 meaningful comment to receive a full upvote.

I'll be updating this post after 48 hours with the name of the winners. One thing that you need to do is to drop a meaningful comment below, upvote, resteem or follow is not required.

UPDATE
As promised, after 48 hours I'll announce the winners, @josephace135 and @korver. I'll upvote you latest post with 100% voting power however for the 2 other comments below from @tosyne2much and @neri0x, I'll both give an upvote for 50%. Thank you for dropping by!