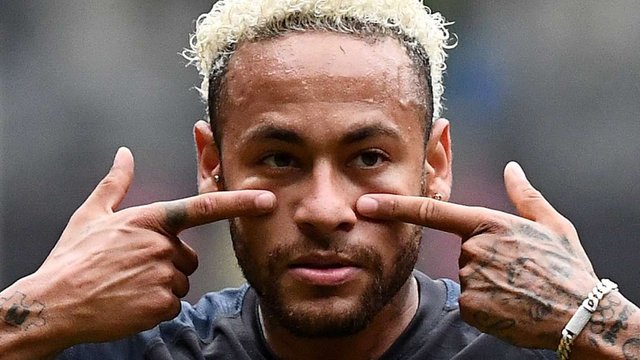 source
Barcelona and PSG reached an agreement for the first time this week, but Barcelona couldn't come through from their end. The French team wanted €200 Million along side three Barcelona players for one season. Rakitic, Dembele and Tordibo were the players agreed on. This made the deal looked like it will come through. Dembele didn't want to leave Barcelona. In fact, he was adamant and refused to agree to their terms. There was nothing the team could do and PSG wanted Semendo in his place instead. Barcelona, however didn't want to part ways with their right back, so they gave them a choice of picking one other player. PSG's terms was clear. It was Dembele, Rakitic, Tordibo and the money, anything else calls the deal off.
Dembele broke the deal and he must live up to expectations now. He was bought to fill the void Neymar left but hasn't done anything close to what Neymar did. He is always injured leaving Barcelona to use other players. Right now, he is still injured and the team had no choice than to use some La Masia products that have been doing well in his place. The French man wants a good career and he hopes to get it in Barcelona. If he doesn't do well this season, it might cost him a lot because he made the team lose the chance to sign Neymar.
The team is still rich with players even in the absence of Neymar, but they are struggling right now. They were able to pick 4 points in three matches and the season is just getting interesting. Messi and Suarez might return after the international break and that is it. They will have to make do with what they have. Greizmann and the likes should be enough. For now, Neymar remains in his team, PSG.
PSG will be back fully with Neymar in their squad. Although the Brazilian wants to leave, he will surely play well to make Barcelona or any other team want to come for him in the next transfer window.
What do you think of Barcelona's interest in Neymar. Do they really need him? Let me know in the comment section below.