Griezmann and Barcelona Suffer Defeat against Chelsea
In a match where all eyes were on Barcelona's new man Antonio Griezmann, it was rather Chelsea's new man Pulisic that stole the show.
Just like Eden Hazard and other Real Madrid's new recruits suffered defeat at the hands of Bayer Munich, Barcelona and their new intakes followed suit.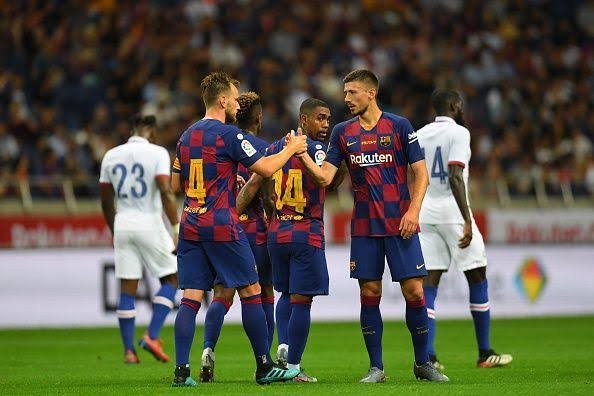 Source
I have seen some ignorant section of the fans criticizing Barcelona and most especially coach Valverde for not being a reliable coach till this present day and many calling for his sack.
Ignorance is truly a disease and if every fan in the football hemisphere would become this ignorant as to criticize whatever that goes south, there would be chaos in every team and football exiled not long after its inception.
For a start, most of these critics have never for one moment picked a football boot and head to a stadium or pitch to partake in a football match but they are always among the critics of an odd moment, situation or period and most times annoyingly the first to begin criticizing.
This is Barcelona's first match of the season and for crying out loud it is only a pre season friendly match in which coaches give lesser experienced or B team players a chance to prove their worth and improve their skills.
Coaches also see it as a great opportunity to try out different tactics, point out the pitfalls and pen down the ones that will work heading into the next season.
In the case of Antonio Griezmann and other new recruits of Barcelona playing on their debut, it is very wrong to judge their performance on this encounter but rather provide reasons for them to improve. Players need time to adapt to playing with new faces and the flow of last season in the team would definitely change with fresh legs.
A team that embarked on a summer overhaul or made major changes to its squad or team should be judged at the end of the coming season and certainly not in pre season.
THANKS FOR READING