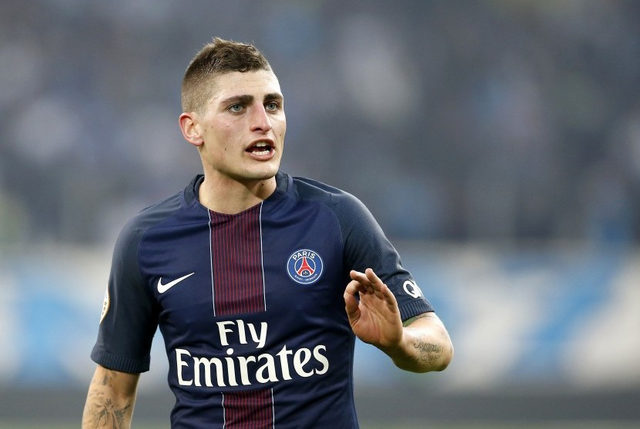 source
Good afternoon all. Paris Saint-Germain has officially extended the contract of his player Marco Verratti. PSG and Verrrati Managers agreed to work together for a period of five years until 2024. Even though the Varrati contract is until the end of 2021.
With the addition of the contract varrati he also experienced a salary increase doubled from the previous salary to 12 million euros per season. Varrati has been at Paris Saint-Germain since 2012 from Pescara. Currently Varrati has bought 290 PSG appearances with a collection of 48 assists and nine golds and won 22 trophies.
Previously Varrati was associated with Juventus and Manchester United clubs.

.
INA
Selamat siang semua. Paris Saint-Germain resmi memperpanjang kontrak pemainnya Marco Verratti. PSG dan Manajer Verrrati sepakat untuk bekerjasama untuk jangka waktu lima tahun kedepan sampai tahun 2024. Padahal kontrak Varrati sampai akhir tahun 2021.
Dengan bertambahnya kontrak varrati dia juga mengalami kenaikan gaji gaji dua kali lipat lebih besar dari sebelumnya menjadi 12 juta euro per musim. Varrati sudah berada di Paris Saint-Germain semenjak tahun 2012 dari Pescara. Saat ini Varrati sudah membeli PSG sebanyak 290 penampilan dengan koleksi 48 assist serta sembilan gold an memenangi 22 trofi.
Sebelumya Varrati dikaitkan dengan klub Juventus dan Manchester United.