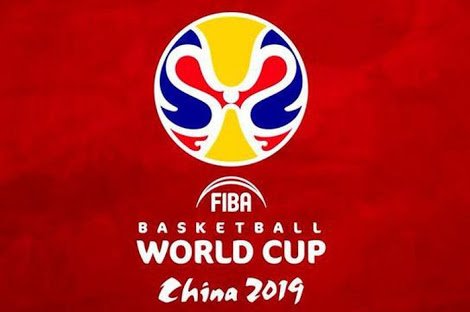 Good Morning Steemian Friends. You know that the shock happened again in the quarter-finals of the 2019 FIBA World Cup event. The NBA's strongest league nation of the United States had to be eliminated because it was defeated by France with a score of 87-97 at the Dongfeng Nissan Cultural and Sports Center. -97
With this victory, France managed to step into the Semifinals and will challenge Argentina on Friday.
Instead America failed to realize the dream of becoming the first team to win the Naismith Trophy in three consecutive editions. In the two previous editions, the US became a champion.
For the first time since 2002, the US will not go to the podium. For the first time since 2006, they lost at the World Cup.
And also for the third time in the history of this competition, the US failed to shine in Asia (fifth place in the Philippines in 1978 and third position in Japan in 2006).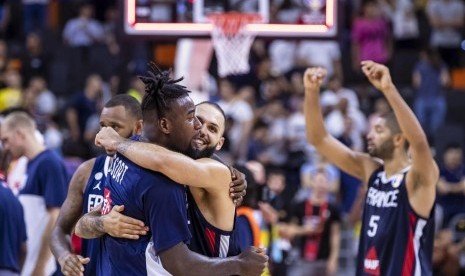 IND
Selamat Pagi Sahabat Steemian. Taulah Kalian Bahwa Kejutan kembali terjadi pada babak perempat Final perhelatan Piala Dunia FIBA 2019.Negeri Liga Terkuat NBA Amerika serikat harus tersingkir karena dikalahkan Prancis dengan skor 87-97 di Dongfeng Nissan Cultural and sports Center Sebelumnya Serbia dikalahkan Argentina pada babak perempat final dengan skor 87-97
Dengan kemenangan ini Prancis berhasil melangkah ke Semifinal dan akan menantang Argentina pada Jumat Mendarang.
Sebaliknya Amerika gagal mewujudkan impian untuk menjadi tim pertama yang memenangkan Trofi Naismith dalam tiga edisi berturut-turut. Dalam dua edisi sebelumnya, AS menjadi kampiun.
Untuk pertama kalinya sejak 2002, AS tidak akan naik podium. Untuk pertama kalinya sejak 2006, mereka kalah di Piala Dunia.
Dan Juga untuk ketiga kalinya dalam sejarah kompetisi ini, AS gagal bersinar di Asia (posisi kelima di Filipina pada 1978 dan posisi ketiga di Jepang pada tahun