Eden Hazard Denies Having A Deal With Real Madrid
Eden Hazard, Chelsea winger has denied agreements with Real Madrid, saying that there's "nothing" in reports claiming that he has a penned contract with Real Madrid.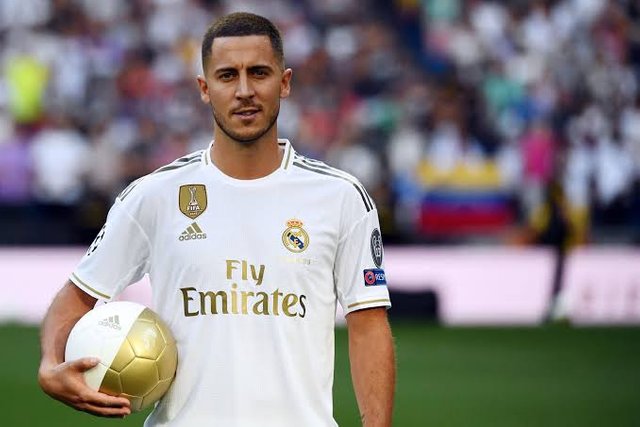 The winger who just concluded a one year contract at Chelsea, disaffirm speculations regarding his switch to Spanish club.
Report claims Hazard has already made a five-year deal with Spanish giants, but he has denied the claim in his statement addressing reporters- "There's nothing in the report".
The 28- heard old already has a £98.5m price tag on him by Chelsea.