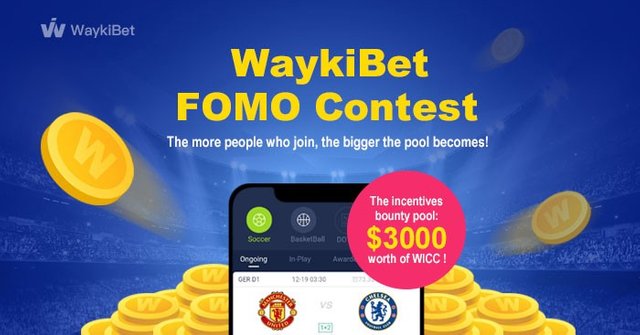 WaykiChain's Dapp-WaykiBet has provided an incentives bounty pool of USD $3000 Worth of WICC (25,000 WICC)! The top 10 submissions selected will receive 50% of the incentive bounty pool, while the remaining submissions will evenly share the other half of the bounty.
The more people who join, the bigger the pool becomes!
prize is 5,000 WICC for 50 people who enter the contest
prize is 15,000 WICC for 100 people who enter the contest
prize is 20,000 WICC for 150 people who enter the contest
prize is 25,000 WICC for 200 people who enter the contest
Top 10 Submission's writers will win bounty up to 150$ for each!          
HOW DO YOU ENTER? IT'S EASY AS 1, 2, 3, 4:
In order to be eligible for the bounty you MUST follow the rules:
1. Download and test the Dapp (play a game). The DApp can be found here: https://bit.ly/2QHuhqE. Or you can scan the QR code below.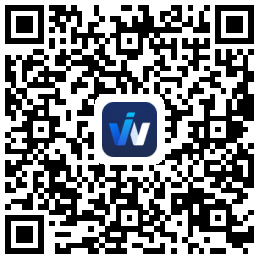 2. Write a review of the Dapp on the social media platform of your choice 
(Need help? Use these topics of examples for your review: (Page Design, User Friendliness, Interesting Gameply, Fairness and Transparency, Pros and Cons of using this Dapp, comparing using blockchain betting dapps vs traditional betting).
 It's appreciated if you hashtag your post with #WaykiBet FOMO Contest
3. Join WaykiChain Official Telegram group here: https://t.me/wiccofficial
4. Submit your review 's link according to pinned message's indication
Preferred Requirements For Top 10 Submissions
A.The review is written in more than 100 words and in English.
B.The review should be original.
C.The review should be WaykiBet Dapp Review related, and as creative, attractive and informative as possible. #WaykiChain #WaykiBet must appear in the review.
D.The review should be high quality. It's better to insert some images to make some statements of the review illustrated.
E. The writers who have significant number of followers/ subscribers are to be given priority.
Examples for a APP REVIEW of high quality
https://www.androidapps.com/bloomberg-android-app-a-great-buy-for-business-news/
https://appadvice.com/app/studyblue/323887414
Optional:
Do you use Reddit? Join our subreddit WICCProject for the latest WaykiChain news!
Terms and Conditions
Low quality submissions are not accepted and must be original. Copying another people's work will lead to disqualification of the participant. Submissions will be treated chronologically and already reported submissions will not be rewarded. The Waykichain team has the final interpretation of the contest.
One final note:
If you encounter an error during registration, please contact WaykiChain at @Waykichain_Anna on telegram or email chunfeng.wang@waykichainhk.com (Business hours are: Mon-Fri 9:00–21:00, EST+8; Sat 9:00–16:00,EST+8). The WaykiBet DApp is a demo version!
Welcome feedback from the community, so please do get in touch. Want to dive in further? Follow WaykiChain on Telegram, Twitter, and LinkedIn.