Five positive gains from Lionel Messi led Argentina to the 2018 World Cup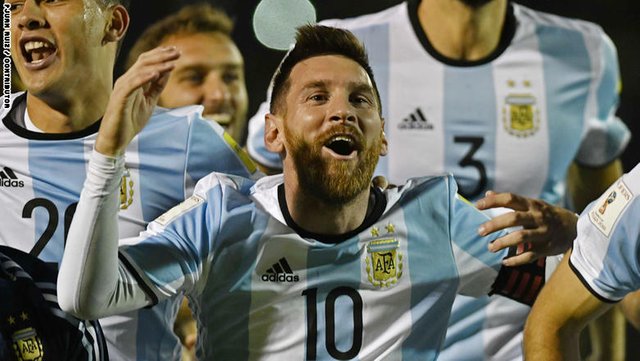 Messi hero
Messi became the first national hero in Argentina after scoring the trophy in Ecuador, winning the confidence of his fellow players and the praise he received from local and international newspapers, which will make the player play with less pressure and in a higher spirit.
Good relationship with the coach
Messi and his coach, Jorge Sampaioli, will be improved after the first coach saved the Guillotine from the Argentina squad in the trophy he scored, so he is expected to increase the harmony and confidence between the coach and the star.
The players unite behind him
Will support all the players of the Argentine national team, their first star after being included in the participation in the World Cup, so will overcome all differences, most notably, the dispute that took place between Messi and Paulo Dibala, which has been reported by newspapers Marar in the past period.
Dream World Title
Messi will participate in the World Cup with the ambition of achieving the title, after having become a great experience in the global forum after his participation in the previous three versions, something dreamed by the fans of tango dancers.
Barcelona is the biggest winner
Barcelona will benefit from what his star has done for his country, as Messi will return to the Catalan team refreshed to reach the World Cup, which will affect the proportion of Barcelona's level during the next rounds of the Spanish league and the Champions League.