THE BUSINESS THAT MOVES WITH YOUR FEET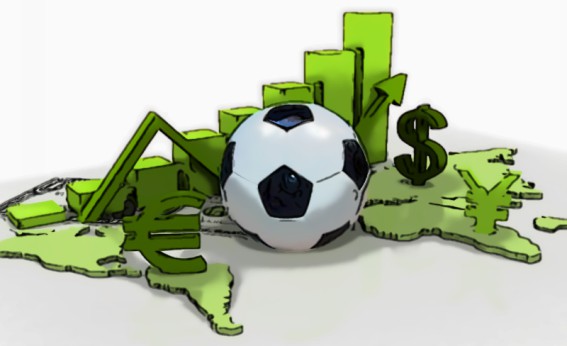 steemers !!! I want this time to start talking about the economics of football, all this from the point of view of a fan with much interest and documentation on the subject (I'm not an economist) of the round business that is football. (That's why the feet).
And the fact is that football, apart from being the sport most often around the world as I commented in the previous post, is also (if we compare it with a country) the seventeenth economy of the world only if we only count the big 5 European leagues (Germany , Italy, Spain, France, England) with an annual budget of 7,944 million euros in the final and 2017, I repeat, this without counting the rest of European leagues (UEFA)
And if we add the rest of the world confederations as the Asian football confederation (AFC with 47 associated leagues) who handle an annual budget of approximately 4,000 million euros and as a goal, the league's value was set at $ 800,000 million by 2025 and within the next 15 years to organize the World Cup (in this series I will be talking about the football business in China), we must talk about The Confederation of North America, Central America and the Caribbean Football (CONCACAF, WITH 41 associated leagues), La South American Football Confederation (CONMEBOL, with 10 affiliated leagues), The Oceania Football Confederation (OFC, with 14 associated leagues) and The African Football Confederation (CAF with 54 associated leagues).
The sum total of all football worldwide could place it in the top 10 of the world economies, well above the film industry.