NFL Week 3 - Game Lines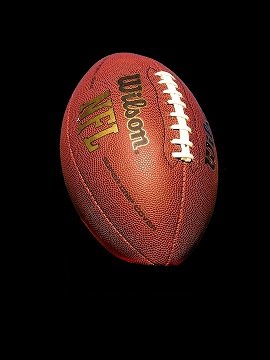 Baltimore Ravens (+195) at Kansas City Chiefs (-235)
The Baltimore Ravens have been flying high with their budding quarterback Lamar Jackson, a flock of young receivers, the league's best scoring offense, and a run defense that has crushed opposing tailbacks, but bandwagoners might tread cautiously considering their opponents thus far, the Miami Dolphins and Arizona Cardinals. The Ravens will be visiting the home of the best passing offense in the NFL that has not missed a step replacing their injured number one receiver Tyreek Hill. Although some concern is warranted playing without tackle Eric Fisher and running back Damien Williams, LeSean McCoy will likely play, and while many pundits are looking for a breakout game from rookie running back Darwin Thompson, I suspect we could be due for a different D. Williams sighting in the Chief's backfield, Darrel. I think the Ravens will be brought back down to earth at Arrowhead Stadium in a sobering scoreline that may finish under the total 52.5 line. My bet is Kansas City Chiefs (-235).
Cincinnati Bengals (+215) at Buffalo Bills (-260)
Although the Buffalo Bills are saddled with a mediocre offense, their perfect record, stout defense, and less than stellar competition mirrors the Baltimore Ravens. The bill for Buffalo's two victories was footed by their neighbors, the New York Jets and the New York Giants. Cincinnati is dead last in rushing yards but has been making up the difference with the second best passing offense in the NFL. I don't have any confidence in Buffalo being a significant favorite in this game, and while Cincinnati 's blowout loss to an underrated San Francisco team doesn't inspire much confidence, they should be able to do enough on both sides of the ball to squeak out a narrow victory. My bet is Cincinnati Bengals (+215) .
New Orleans Saints (+185) at Seattle Seahawks (-225)
Seattle will most likely try to establish the run at home against a bottom dwelling New Orleans Saints run defense. This game could be decided by how well the New Orleans Saints can throw the ball against Seattle's vulnerable secondary with whatever schemes guru coach Sean Payton invents to compensate for his injured Hall of Fame quarterback Drew Brees, but that might be too much to ask in his first game out on the road against a solid Seattle team trying to keep pace with undefeated NFC West division foes LA Rams and San Francisco 49ers. My bet is Seattle Seahawks (-225).
Whether you think I'm a genius, a moron, or just an average Joe, let us know your thoughts and fearless predictions in the comments below.