Last week I saw a post on facebook from a sportsteacher here in Zutphen. He organizes great sport events for childeren and their parents. One of them was "Parent-Kid Boxing". It is about learning some Boxing techniques, playing together and Box in a playable way. not for the fighting but for the quality time together.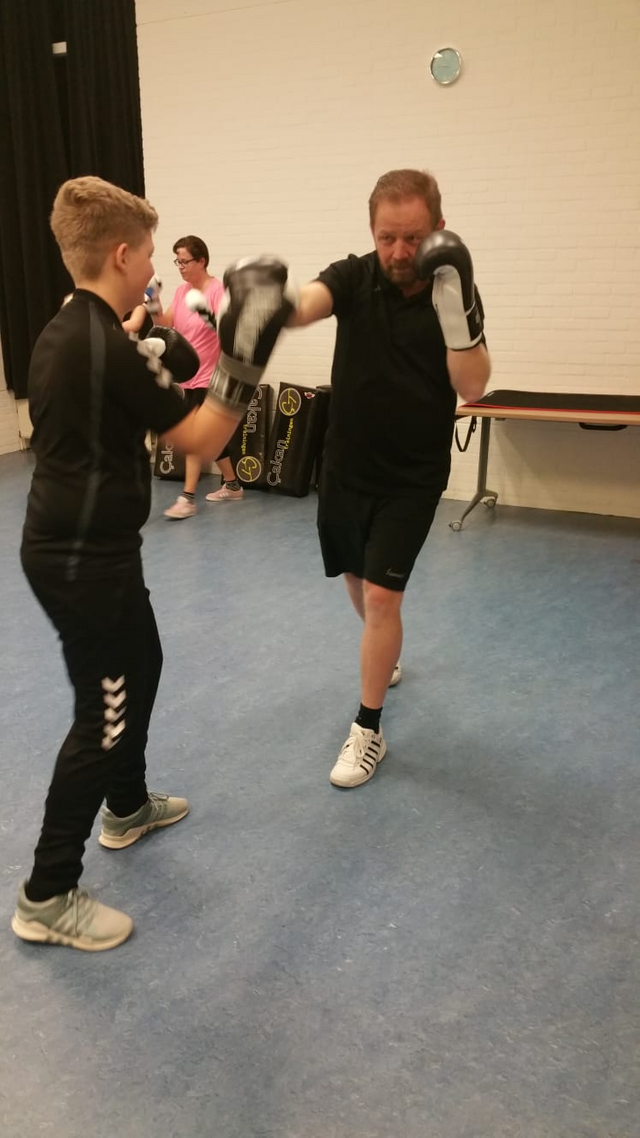 So I asked my youngest Sam if he would like to Box together with me, and of course he liked that, the idea of punching his father :P...
Tonight was our first lesson, we will have ten in total. It was fun to do and although it is more about spending some nice time together we did got tired and sweaty. It was hard work but all fun..
We learned the basics of the left and right punch and how to hold your feet..
We had a lot of fun, but it is difficult drinking water with those gloves on :P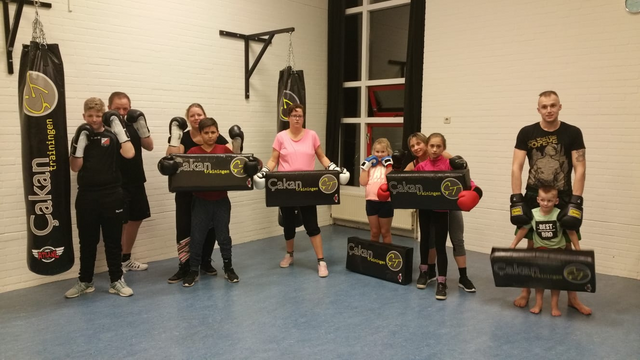 So looking forward to next week :) Boxingtime !!
Have a great evening
---



Proud member of SMG
---
I fully support @s3rg3 and @exyle, who are witness with their developer group @blockbrothers for the Steem blockchain. If you want to support them, they would appreciate your vote here.


They are the creators of Steemify, THE notification app for your Steemit account for IOS.
---