Contest Rules
• All contestants are allowed one "entry."
• All "entries" must be placed by Friday 9 P.M. EST.
• Winners will be announced on Mondays
• Weekly Contest will be posted on Tuesdays
• Contestants must pick a Team to win each game and place the amount of points they want on that team. Depending on the amount of teams playing point totals may be slightly different.
• EX: IF THERE ARE 8 GAMES YOU WOULD ASSIGNED 1,2,3,4,5,6,7,8 TO YOUR PICK. NO DUPLICATE NUMBERS
• If the team you picked wins you get the amount of points you assigned to that team. If the team you picked loses, you get zero points. If both teams end in a tie game 6 points will be awarded.
• Whoever gets the most points, wins the contest.
Tie-Breaker, each week I will pick a game where you will need to pick the Combined Total Points Scored without going over.
• If a game happens to be postponed, still pick all teams as you would if they all play. These games will be counted as 6 points from now on.
---
Sunday 9/17/ 2017 games:
BROWNS AT RAVENS
BEARS AT BUCCANEERS
VIKINGS AT STEELERS
PATRIOTS AT SAINTS
EAGLES AT CHIEFS
TITANS AT JAGUARS
CARDINALS AT COLTS
BILLS AT PANTHERS
JETS AT RAIDERS
DOLPHINS AT CHARGERS
49ERS AT SEAHAWKS
REDSKINS AT RAMS
COWBOYS AT BRONCOS
PACKERS AT FALCONS
TIEBREAKER GAME: TITANS AT JAGUARS
---
• List your "picks" as follows, Winning Team for each game, Points next to it plus the Tie-Breaker.
Example:
BROWNS 9
BEARS 7
VIKINGS 6
PATRIOTS 8
EAGLES 5
TITANS 1
CARDINALS 4
BILLS 3
JETS 2
DOLPHINS 10
49ERS 11
REDSKINS 12
COWBOYS 13
PACKERS 14
TIEBREAKER: 27
---
• All contestants must UPVOTE post to play.
• All contestants are encouraged to circulate the post/contest.
• Winner(s) get 50% of the post's liquid earnings.
• 5% of the every post earnings will be saved until the end of the season. The overall point winner at the end of the season will win total accumulated earnings.
• Periodically special bonus contest will be added in for added rewards example: I might asked you to guess how many rushing yards a certain RB will have for the week. The closest will receive designated amount.
• Any post edited after the deadline will be disqualified from the contest.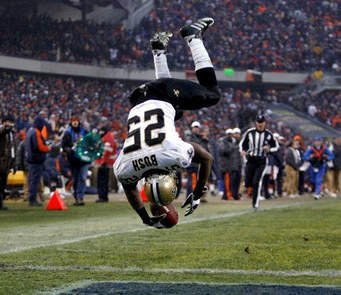 THE NFL ULTIMATE CHALLENGE will be running weekly.
Please list your picks in the proper order listed so that it's easier for me to total the scores.
RESTEEM ENCOURAGED BUT NOT NECESSARY.
ENJOY THE GAME!!