Our Surprising 2018 NBA Draft Board: Guys who will help you win
These won't necessarily be the guys in year 1 or 2 who claim to be the best of their draft class, but after a career in the NBA they will be known as the dudes who made winning happen.
#1 Luka Doncic
Everyone says he's too slow, not athletic. If your dribbling and court vision and passing are elite, you don't need to be as athletic, He's a 6'8" point God who flat out does what needs to happen for his team to win. He's won EVERYTHING he's touched in the past 10 months, and he'll help an NBA team win. Good for Atlanta if they are smart enough to take him at #3.
#2 Marvin Bagley
Aggressiveness counts in sports, otherwise we might have Wendell Carter above Bagley. While Wendell will be more of a "do what's right" guy, Bagley will flat out ball on the offensive end and if he kicks it up several gears on defense he could be one of the all-time greats. It will depend on his coaching, but we arrange our draft picks based on potential if under a good program.
#3 Mikal Bridges
Yeah, we know he's barely in the top 10, but Mikal was an integral floor-spacing + defense part of TWO Villanova championships inside of his 3 years of playing, and probably would have won 3 in a row if Spellman had played in 2017.
This is the ultimate glue guy: picture Marcus Smart but replace the crazy-cat routine with much much better shooting and play-from-behind stellar Robert Covington-style defense. Take this guy only if you like winning basketball games.
#4 DeAndre Ayton
This could be our biggest mistake, but this is where we have the new Puma recruit. We think if he puts his head down, he'll be great. But he's going to start for one of the worst organizations in the NBA, so we have to be realistic.
#5 Wendell Carter Jr
He's the quiet one that the coach likes-- have you heard of his coach (He's from Duke). Overshadowed at Duke, similar to how Al Horford might play it, by Bagley, we simply don't even know how good this guy is. Hopefully some NBA coach unlocks his potential instead of putting him in a backseat position like they always do to Horford. Hey Kyrie, get the frigging ball to Horford, ya know, if you like winning?!?
Whose got Mikal Bridges higher than us?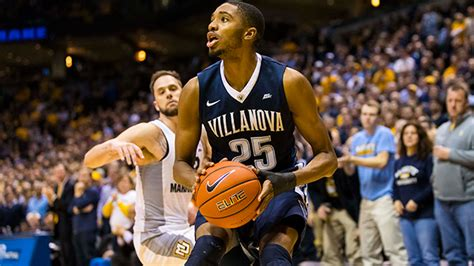 #6 Elie Okobo
What's NOT to like about this kid, he shoots like a mofo, he passes, and he actually has defensive chops when he has extra energy lying around. We think Okobo will get into superior shape, and play defense in the NBA when given the everyday minutes. We probably don't have Okobo ranked high enough here.
#7 Jaren Jackson Jr
Again, we love defense or this cat wouldn't even be on our list at all. But here's the thing, imagine Mo Bamba only BETTER at defense and with the offensive upside Bamba lacks. In other words, this JJJ kid can be unleashed and has the potential to be the best player in this draft. But he's going to have to adopt a crazy work ethic to do it-- and that we're unsure. Also scared of his last-game performance in the tournament, he shoulda been up the coach's ass to go back in. Bagley wouldn't have stood for that shit if he started the most important game of his career 0-10 shooting.
#8 Trae Young
Of course he's gonna be weak on defense, but we're talking about an offensive guard who will rival if not excel vs Kyrie Irving, and who doesn't want Kyrie Irving? Kyrie stinks on defense too, bc he applies extra effort on offense. Trae's teammates are just going to have to cover for him while he makes shit happen on the offensive side of the floor with elite passing and shot-decision-making. This is the kind of player we typically don't like, small and defensive liability, but occassionally for players like D'Angelo and Kyrie and big personalities like Isaiah Thomas (the younger) we make an exception, and Trae is one of those exceptions.
#9 Mighty-MO Bamba
Defense certainly wins championships, but this guy will probably be a student of the game when he full-times basketball, at least, if you believe his interviews and spring 2018 practise sessions. We do. We'd rank him higher if we thought he was going to improve tons, but we don't, so we're valuing him as mostly defensive length plus figuring out how to not get into the way on offense. He won't be as good as Gobert, but even if he's close that's good enough for us.
#10 Dzanan Musa
This is going to be a great international draft, unlike ones from the past where everyone still fawns over total-bust Kristaps Porzingis who's a massive liability on the defensive end of the floor and takes too many shoddy shots on the offensive end bc he stinks at passing. Dzanan listed in the 2nd round? PHOOEY! This is classic reverse-discrimination against white guys, they always claim they're not athletic enough. This cat is PLENTY athletic and plays with fire and brimstone. This is DEFINITELY a guy you want on your team in the playoffs.
#11 Robert Williams
LOVE this guy, we should have him higher probably, and so should typical mock drafts but they take away from him bc he's a Sophomore.
#12 Remember Ethan Happ?
Yeah, in his junior year he was STILL the best player on Wisconsin, just for a worse team so he faded into background. He's still awesome, and massively underrated this year.
#13 Miles Bridges
Awesome athleticism but with a shot too. We like his pluck and the fact he returned for more to Michigan for a 2nd helping of NCAA basketball when he coulda went very high after his freshmen year. Shows desire to learn, and that's big with us.
#14 Jevon Carter
They say it's not a guard draft, we disagree, they're restricting themselves to just freshmen. Jevon took a West Virginia team winning 13-21 games in the 4 years prior to his arrival, and turned in 25-28 wins in the 4 he was there. He's transformational player for any team.
#15 Dakota Mathias, yeah, yet another guard in the "weak guard draft"
Picture TJ McConnell only taller, more wingspan and with a much better shot. You're getting a "coach on the floor" which is absolutely our favorite type of player-- head is ALWAYS in the game-- ALWAYS looking to win. Again, bias against white kids has NBA world thinking he's not capable, but oh he is.
#16 Gary Clark, Cincinnati
We love GLUE GUYS, and this man is the ultimate glue guy. Cinci is going to suck (again) without him.
#17 Omari Spellman
Probably will be largely ignored just like his Daddy "The Chef" (Ochefu), but maybe having a better outside shot will get him some love? We think he's the guy everyone THINKS Michael Porter Jr is; in other words, the guy who was injured for a year but actually will come back and win for you.
#18 Zhaire Smith
Athleticism can do well in the NBA, and this is the slot in the draft for it.
#19 Raymond Spalding
When this kid adds muscle to his frame, he's gonna be good.
#20 Kevin Knox
Young-ness and coming from a shittily-coached team count for tons with us, just look at the emergence of Devin Booker who barely played for Calipari at Kentucky. Think about it again with Knox, who after Jaren Jackson Jr is like the youngest kid in this draft class. Youth sometimes plays a big factor, and we think you get this kid in the D-league or find him playing time somehow and let him mature in the NBA.
#21 DeVonte Graham
This kid literally put his college team on his shoulders, and the result was excellent. How can you not love that? DeVonte WAS the Kansas team. Winner. Pick him early.
#22 Tyler Davis
This kid shoulda went into draft LAST year, but he was still excellent for Texas A&M who outpeformed in Davis's years there.
#23 Porter, yes Porter, JONTAY Porter
Notice we've not picked Porter yet, now we have, just not the one you were thinking.
#24 Moritz Moe Wagner
Again, stop hating on the white kids, they can play too! Moritz is a german badass out there, when he plays you're very aware of it. Presence is sometimes everything.
#25 Shai Gilgeous-Alexander
Normally we don't like a player like this, but he DID improve his team when he took the riegns of the offense. So we gotta put him in there.
#26 Jalen Brunson
Give this kid a chance, he's a winner, literally.
#27 Malik Newman
This guy was once #3 on a popular draft board 2 years ago. We still think he's good, just not THAT good.
#28 Jock Londale
Total glue guy, why isn't he on any mock draft boards? He should be, he WAS St Mary's Gaels for past two seasons. If Elfrid Payton can be picked #10, maybe Jock, best name ever, should be #10 in the draft too?
#29 Michael Porter Jr
We have no idea how good he is, but he'll tell for us. We just don't like the injury this time, and we were very high on injured Nerlens Noel and especially Joel Embiid. We don't like MPJ's style of injury, but prove us wrong MPJ.
#30 JP Macura
You hear names like Treveon Blueitt or Grayson Allen all the time, but why don't we hear more about this kid?
He'll surprise you.
#31 Bonzie Colson
Remember him? We do.
#32 Yante Maten
On name alone we like him. But seriously, he can play.
#33 Joel Berry II
He's like the Josh Hart of North Carolina.
#34 Kieta Bates-Diop
Defense wins, and we should probably have this kid about #27, but we forgot him.
#35 Grayson Allen
Kid's been thru some adversity, give him a chance to get out of it, maybe it pays?
#36 Kenrich Williams
Total stud for the Horned Frogs or whatever their crazy mascot is. A 6'7 guard? Yes please.
#37 Sagaba Konate
Just the name, reminds us of Domantas Sabonis (the name does ).
#38 Angel Delgado
Just pick him, trust us.
#39 Theo Pinson
give him a whirl, you'll like the ride.
#40 Donta Hall
is he in this draft? take him
#41 Devon Hall
We continue our favorite theme this year, senior guards
Sorta like Alex Caruso, only DRAFTED.
#42 Keenan Evans
Senior guards continues!
#43 Khyri Thomas, Creighton, another guard, but a junior this time!
#44 Alize Johnson
Mizzu STATE!
#45 Bruce Brown
Maker of the greatest independent film ever, the Endless Summer.
Endless Summer II is pretty good, but get the DVD bc the specials on that DVD are the best ever "extras". Remember extra helpings on DVDs?
#46 Rodions Kurucs
Never bet against Latvians.
#48 Juwan Morgan
He's in the draft right?
#49 Vince Edwards
Why everyone forget him? We didn't.
#50 Martinas Geben, Notre Dame
If you're gonna give Bonzie a try, add him too
#51 Thomas Welsh
Where the hell is Bucknell? Right here mofo!
#52 Issuf Sanon
Love international point gods, but also love the name
#53 Josh Okogie
We putting him in, for a friend.
#55 Arnoldas Kulboka
Same goes for Lithuanians
If your name isn't on this list, it isn't bc we forgot you Lonnie Walker, Chandler Huthinson, Jerome Robinson, Kevin Huerter, Aaron Holiday, Troy Brown. It's bc we don't think you'll make in the NBA. But cheer up, take it as an insult and prove us wrong!