#Marquez refused to change after the Rossi in MotoGP Argentina 2018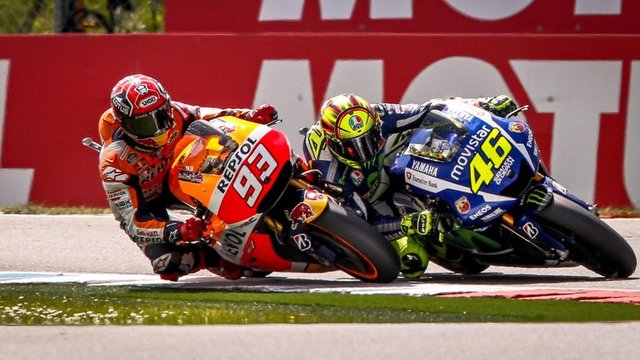 Marc Marquez claimed will not change the style of racing after rammed Valentino Rossi in MotoGP Argentina. MotoGP defending champion Marc Marquez will not change the style of race after a collision incident with Valentino Rossi in MotoGP Argentina, last weekend.
Marquez received harsh criticism after performing a number of dangerous maneuvers at the Argentine MotoGP race. Before crashing Rossi until the Italian rider fell, Marquez had nudged the Aprilia Aleix Espargaro rider.
Rossi and Movistar Yamaha's side requested the MotoGP Race Direction to severely sanction Marquez. Style racing driver from Spain is considered to be dangerous to other riders.
In an interview with Motorsport, Marquez pleaded not to change the style of racing after the incident in MotoGP Argentina. 25-year-old rider considers what happens at the Circuit Termas de Rio Hondo is common in the race.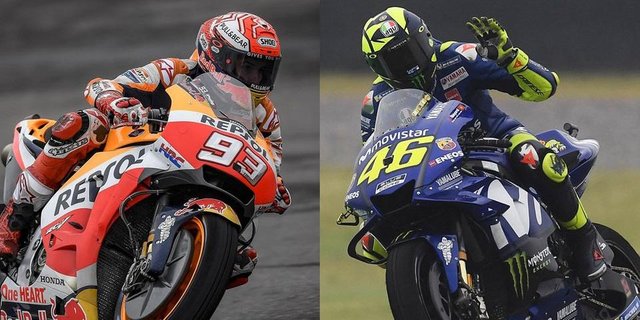 Will not change the style, because I feel it's the right thing to do. I have to get back up, give 100 percent. I will not do anything different.
The same incident happened to Johann Zarco and Dani Pedrosa in the same corner. Pedrosa was injured and no penalty was issued, Marquez said.
Marquez appear aggressive by nudging Espargaro and crashing Rossi after dropping to 19th position for a penalty pass through the pit-lane. The penalty was obtained Marquez because his motorcycle engine died at the start of MotoGP Argentina.
Race Direction MotoGP then gave a 30-second penalty to Marquez over the incident rammed Rossi. Marquez finally ended the MotoGP race Argentina in position 18, one position better than Rossi.
The most important thing for the rider is to learn from the incident and know he is guilty. I did that, but I got a penalty. We are pebalap and things like this can happen. Every rider has a problem in his career, and every rider should apologize, Marquez said.
Marquez's relationship with Rossi again heats up after MotoGP Argentina. Marquez attempts to apologize to Rossi by coming to the Yamaha Movistar garage failed to materialize.