A match was seen in the Cricket World Mumbai's bowlers, after the great performance of the Hyderabad bowlers, were shocked by the ball. Mumbai have lost to Mustafiz's bowling attack Deepak Huda, however, ultimately favored the victory of Hyderabad.
Skipper Rohit Sharma has praised the bowling of Mustafiz's bowling. Mostafizara said that he was bowling remarkably. After the match, the Mumbai captain said, "It was a really amazing match. We enjoyed Actually our batsmen did not do well. The runa was not enough for the fight. But the bowlers bowled exceptionally well. The youngsters are playing great. We have to go far away.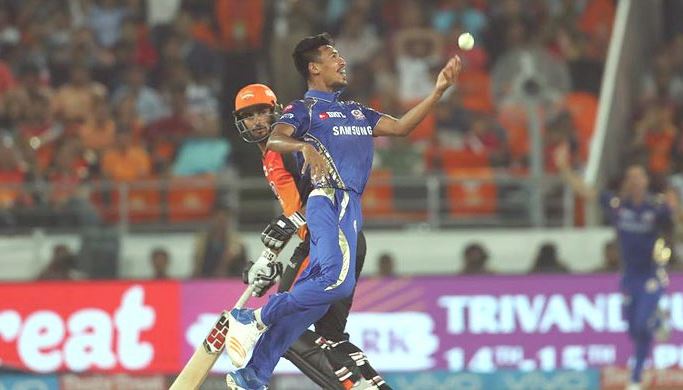 Sunrisers need only 14 runs in the last three overs. Yusuf Pathan and Deepak Huda were on the wicket. In the 18th over, when he came to the third ball, he gave Yusuf Pathan back to Bumrah. The catastrophe started only then. Bumhara took two wickets in consecutive balls Hattrick Opportunity But he did not do the last over but he did not run the run. Bumrah, playing 3 for one in Oval, turned the game away with two wickets.
For the 19th over, the ball was lifted in Mustafiz's hands. First, Deepak Huda took 1 run. Then five balls drag dots. Meanwhile, Mostafiz took two wickets After that, Mostafiz made the return catch of Siddharth Kaul with his own hand. He caught the catch in one hand. After a ball break, Sandeep Sharma returned the over to the end of the cut master. Excellently, the whole match was handed over to Mumbai by Mustafizur Rahman. Two wickets in the 19th over took just 1 run.
So, in the last over, Hyderabad reached target of 11 runs to win. Deepak Huda, however, gave the team victory by 14 runs in the last over of Ben Cutting.