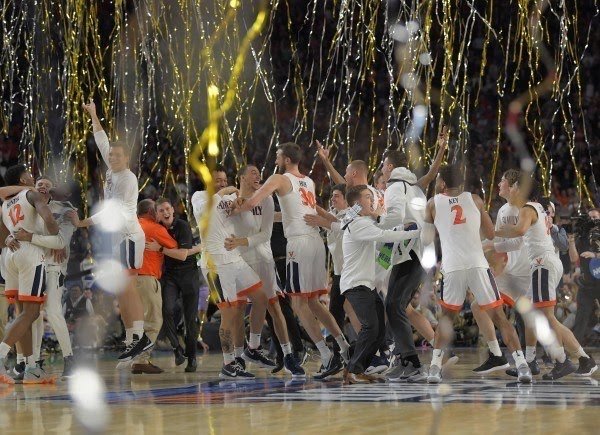 Virginia won the NCAA basketball title last night. They beat Texas Tech 85-77 in overtime. It was the first men's basketball title in school history for the Cavaliers.
It is sweet redemption for them after losing last year in the first round. Last year(like this year) they were a number one seed. The loss to a 16 seed last year seemed to galvanize them this year.
It seems like every game they played in the tournament was very close. They also benefitted from many controversial calls in their favour throughout the tournament.
They are favourites to repeat next year. They had the worst possible tournament last year and the best possible outcome this year. As the saying goes: it proves that anything is possible.
That's why we all love sports.
Image is from google images.
Posted using Partiko iOS