SportyCo is Proud to Present The First Ever Initial Coin Offering (ICO) by a Football Club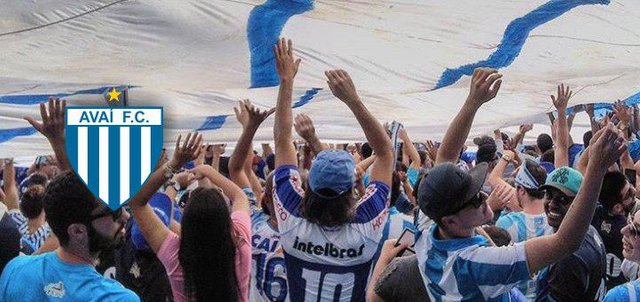 We have just announced a major partnership with Campeonato Brasileiro Série B football club Avaí Futebol Clube at a press event in Florianópolis in Brazil: the first Initial Coin Offering (ICO) in the history of football.
The new cryptocurrency, AVAI Token, will be designed specifically for the club. Fans all over the world will be able to invest in Avaí FC vision and journey – returning to top Brazilian football league and becoming a regular competitor in Copa Libertadores, the South American Champions League.
SportyCo, together with Blackbridge Sports, a partnership we announced a couple of days ago, will become the official Blockchain Partners of Avaí Futebol Clube, from setting up the blockchain infrastructure to marketing and acquisition of participants in the crowdsale. This puts SportyCo on the forefront of innovation in the sports industry and gives us massive exposure in the football world. And with more projects like this to follow, we expect to be the go-to company for cryptocurrency-related projects in football all over the world.
What does this mean for our core project, the SportyCo platform? Massive exposure ahead of the launch of version 2.0. And we did not forget our most loyal supporters – SPF token holders. The exclusive pre-sale for the AVAI Token will be set up on SportyCo's platform, giving our supporters first mover advantage in this revolutionary event, with a special bonus only for SPF holders.
The AVAI Token ICO starts on October 3, 2018, at 12:00 UTC. The exclusive pre-sale on https://sportyco.net will be set up in the week beforehand, with more details to follow in the next days.
Need more info? Check out the AVAI Token ICO website and join the discussion on our Telegram channel