Is it DAME time?
Blazers late season playoff push - a sign of Damian Lillard as a future MVP candidate or just a negligible hot streak?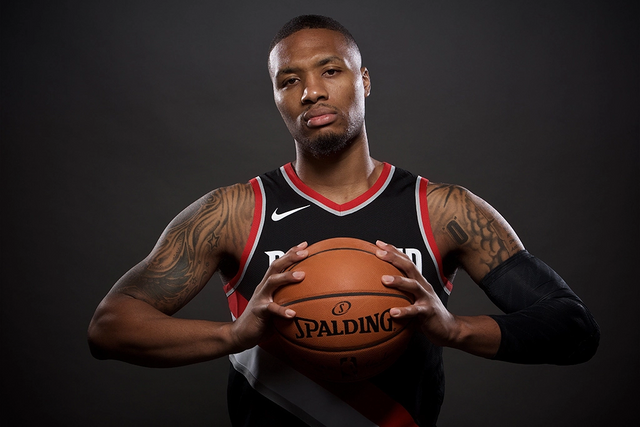 Hot streak!
Portland Trail Blazers are on a 11 game winning streak and have won 13 of their last 14 outings. This mid-to-late season playoff push is highlighted by two victories over reigning champions Golden State Warriors. In first one of which Damian Lillard had 44 points on 14 of 25 shooting hitting on 4 out of 11 threes and 12-12 at the free throw line, also adding 8 assists 3 rebounds and 2 steels in little under 40 minutes of game time while having a game high plus/minus of + 17. In second of two wins over the Dubs Lillard put up a slightly more modest stat line scoring 28 points on 38% shooting with 8 assists and 4 rebounds but Blazers won by 17 points.
Damian Lillard stats and improvment
While his stats are almost the same as last season with exception being assist numbers which are up from 5.9 per game to 6.5 per game...

...if we take a look at the advanced stats we can see how much has Lillard improved this season.

I highlighted a few categories that are considered to be most telling:
His PER is 24.9 making it the highest in his carrer, true shooting is also at the carrer high .601%. while his WS (win shares) need to be looked at knowing that the season is not over, at the time Portland still has 14 games to play. With that in mind its easy to come to conclusion that his WS are going to be a carrer high. Biggest improvment can be seen in his defensive win shares which are already up from 1.5 to 2.3 proving that Damian has again improved his defence this season. While he has improved all across the board his usage rate (USG%) is the lowest it has been in three years making the increase in all other stats that much more impresive.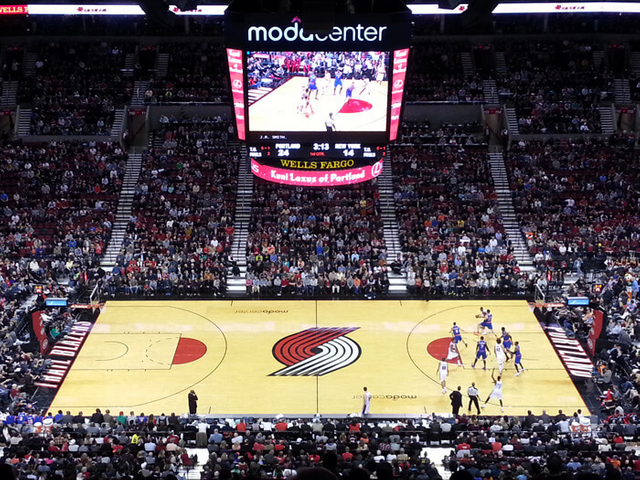 Team success or lack of it
Taking all that into account the biggest proof of Lillards development is Portlands record. Trail blazzers finished last season with 41-41 while this season with 14 games to go they already one upped their win total with the record of 42-26 and although they have a pretty though scheldule to the end of the season you can excpect them to ride this winning streak and have atleast 8 to 10 more W.
In my opinion sucess of his team is the only thing that keept Dame Dolla out of MVP coversations and this season they have that to certain extent but it won't be enough to involve Damian in conversation and further team impprovments are needed. Although Lillard/McCollum partnership is exciting and fun to watch they are two ball dominant players and cant lead a championship team as a tandem. Looking down the roster there is not much quality outside these two. Worth mentioning are Jusuf Nurkic has proven himself as a solid second or third option with Evan Turner posibly being a usefull sixth man

If we take a look at Portland's most used lineups this season...


...there is an obvious lack of shooting on the team with the likes of Aminu, Harkless and Turner all playing heavy minutes. As Im sure we all know shooting is everything in today's NBA and if Portland wants to contend they need to find a way to acquire decent 3&D players for their starting lineup.
To conclude
Lillard is a MVP calibare player but he needs a better team around him to show his full potential.
It truly is DAME TIME!