How did John Madden impact your life?
In case you haven't heard, a true legend of American football has died this week. John Madden: Who is a legendary player, coach, and especially well-known for his commentary has died at the age of 85 on Tuesday morning. A cause of death has not been released to the public.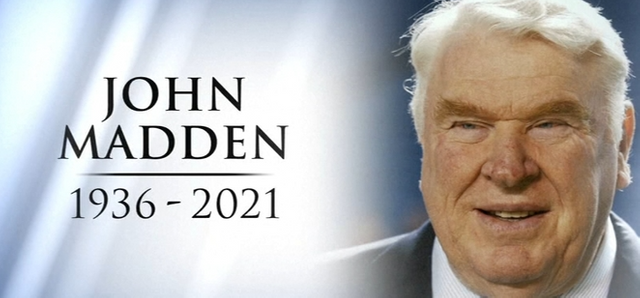 src
Madden never made it to the big time as a football player even though he was drafted by the Eagles very late in the drafting process. But due to recurring knee injuries he was released before ever playing a single game with them, or any other team in the NFL.
He had, however gotten a degree in teaching while on a full-ride scholarship at The University of Oregon and by his own words the teaching degree just kind of meshed really well with what he had learned by reviewing tapes with his college football team as well as with the Eagles during training.
Like most coaches, he started out small as an assistant for a small-time college, and due to his excellence and prowess he moved up in the ranks until eventually he became the head coach for the then Oakland Raiders for 10 years which included a Super Bowl win in 1977.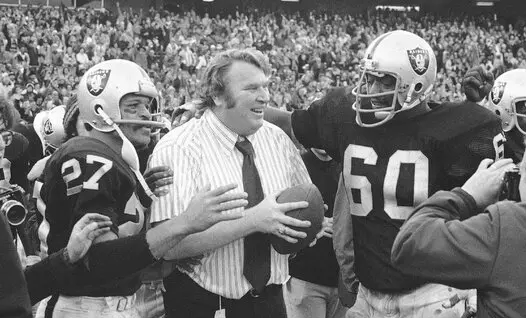 src
Seriously? We didn't have color cameras in the 70's?
As a child I didn't really know who John Madden was but thinking back I can remember his iconic voice as a commentator and how he would draw on the field using what at that time was some pretty cutting-edge technology to explain to the home viewers what had happened in the previous plays. We didn't have anything like the tech that we have now so this was actually very helpful for football fans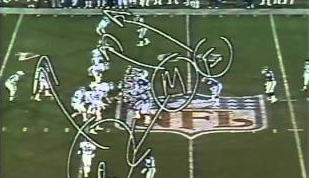 src
As an aspiring football player myself, a lot of this was actually quite educational for me and sometimes I would use this information on the field when playing pickup games in the park.
I think he became the most influential in my life when I was playing video games in the late 80's and early 90's though as the John Madden Football games were extremely popular and basically everyone liked them and had them. It was one of the first game I recall playing that had digitized voices in it and honestly, it needed to have that in order for it to be a true John Madden game.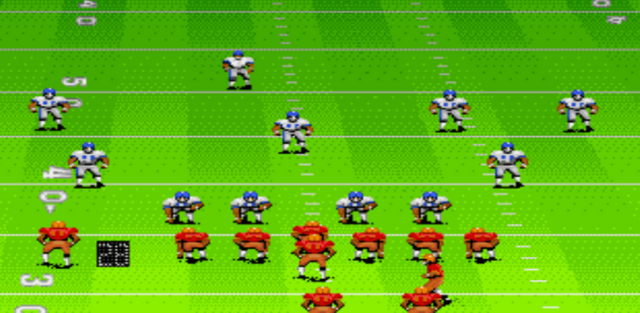 src
I haven't played a football video game in many years but this one, I was extremely good at and the three top panels for eligible receivers was something that made playing football on my Sega so much more interesting. I recall many very close games with friends to this day even though it was a long time ago.
Madden would continue to do commentary work for various television stations until 2009 and he was well known for not being particularly PC and also, at least compared to his contemporaries. It was rumored and later confirmed that the chairs of the people he was doing the commentary with had to be taller than his own in order to not make them look really tiny next to him since he was 6 foot 4 and also quite burly.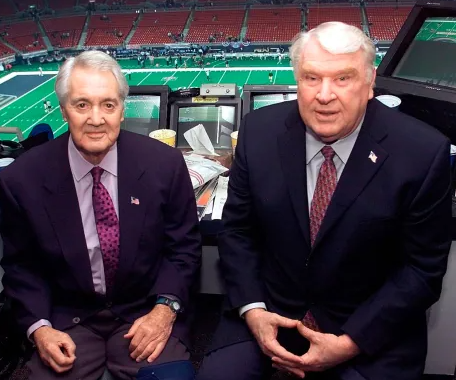 src
He also had a tendency to spout a mixture of true inspiration and also nonsense while doing commentary and this would have gotten most people in trouble but for some reason everyone found it endearing with John. Here are a few of the gems from over the years.
Well, when you're playing good football, it's good football and if you don't have good football, then you're not really playing good football.
at the end of the game the team with the most points on the board is going to win.
Usually, the team that turns the ball over less will hold on to the ball more
Don't worry about the horse being blind, just load the wagon.
One thing I didn't know about Madden growing up that I learned about later was the fact that he had a rather extreme fear of flying in airplanes. People speculated about the reasoning behind this but Madden eventually told them that it wasn't a fear of crashing so much as rather extreme claustrophobia. In order to accommodate this fear, Amtrak went out of their way to provide for him and later Greyhound would give him his own bus that was named the "Madden Cruiser." I actually spotted this thing once at a Kansas City game in the late 90's.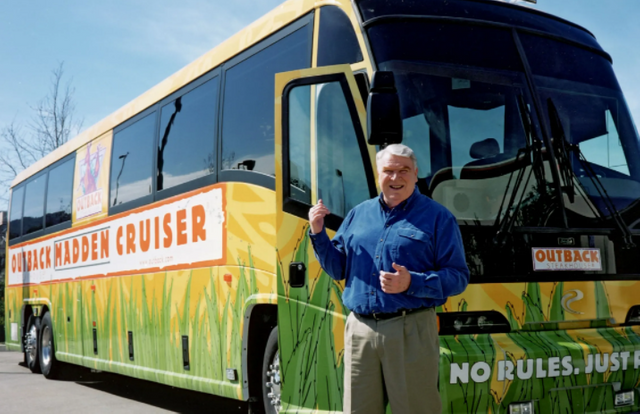 src
Various companies would compete for advertising on this bus so it worked out really well for Greyhound, which unless you get your own custom-made one, isn't exactly the best form of travel in the United States.
This fear of flying is why Madden has never done commentary for a Pro Bowl because that event is held every year in Hawaii and well, the Greyhound can't exactly get there.
---
Madden is a legend of American football even though he never really excelled at playing it. Try as they may, all other commentators that have existed over the years pale in comparison to him. NFL commissioner John Goodall said "John Madden was football, there will never be another John Madden and we will forever be indebted to him for all he did to make football and the NFL what it is today"
I agree with him. If you are older than a millennial, then you know who John Madden is. He's a legend of the sport and even though he hasn't done really any regular work for over a decade, he will be missed.