Cowboy Cerrone continues down the path of destroying his legacy
Cerrone was always a crowd favorite because of his pleasant demeanor, varied fighting style, and relatively good win / loss ratio. Unfortunately, like a lot of the old timers from UFC he has moved on to other things where his great reputation as a legendary fighter is slowly but surely being reduced to obscurity.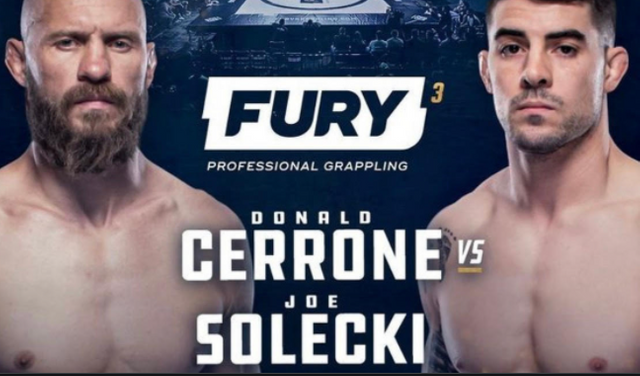 src
Fury is a relatively unknown upstart in the MMA industry where the only path to victory is to submit your opponent. If that sounds boring you are probably not far off the mark because it is my least favorite part of UFC events and part of the reason why UFC was so boring in its early years when grapplers would lock up a stronger opponent on the ground for half an hour heel-kicking them in the kidneys until the fight was over and they won on point only to stand up to be cheered on by a crowd that was half the size that it was at the start because fans got bored and thought that beating traffic would be more interesting that watching this garbage.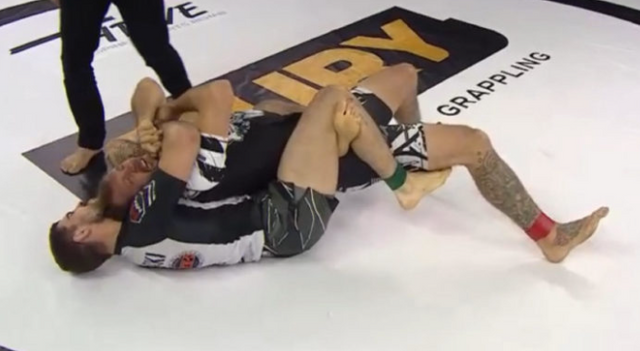 src
I'm not even that clear on the rules of Fury but given the lack of gloves I would presume that this means that there is no striking involved. Great! Let's take the best part of the sport out of it and throw that out the window! The fans will love it!
Cerrone still has a relatively bankable name but I wouldn't count on that lasting for much longer because he was defeated with 3 minutes remaining. Basically the major idea of this sport would probably be to not give up your back but of course, Cowboy did exactly that.
I felt as though Cowboy was a decent draw in UFC but after his embarrassing loss to McGregor he kind of dropped in value a LOT. He was dispatched entirely too easily and it appeared to the audience that he was merely in this for the big paycheck that comes along with anyone that faces Conor.
He then went on to lose again in May to Alex Morono, who isn't really even a household name. It was after this TKO loss that Dana White didn't mince words and said that Cerrone would be released if he loses his next fight. Perhaps this is why he is branching out and trying to find new and inventive ways to lose in other sports.
At the moment he hasn't won in the UFC since May of 2019 and it's starting to get a bit sad. I have my suspicions that Dana White uses men like Cerrone as a stepping stone for up and comers and based on his fights after Conor, I don't think my assumption is wrong. I don't like this about White, he takes guys that are beyond their prime and then uses them up until he can't anymore and then he sends them packing.
Just think about it ok? How many people in the UFC have actually retired with grace as opposed to those that went out on a high note?
I would imagine it is only a matter of time before we see Donald fighting one of the Paul brothers or even worse getting into bare-knuckle boxing where someone will kill him. According to celebritynetworth he has a stockpile of 9 million dollars. If I were him, I would find a way to retire with grace and just enjoy that moolah rather than continue down this path of destroying what he has spent around 2 decades building.
What do you think?