⚾️ MLB SUNDAY NIGHT BASEBALL !! SUBWAY SERIES ⚾️ DAILY PICK'EM!! WIN 8,000+ SP UPVOTE 💰
Welcome to your FREE daily pick'em contest!
---
Watch on ESPN !
Sunday Night Baseball
Subway Series !!!
Deadline for contest is Sunday 6/10 8:00 pm EST.⏰
Contest(s) are run everyday and are free to play.
Rules:
Pick winner (including Run line), over/under, and total runs scored.
Example: (N.Y Mets +1.5) / Under / 7 runs
Bonus #1 (yanks & mets 15 hits combined)
Bonus #2 (9 strikeouts by Luis Severino)
Bonus #3 (3 total Home Runs hit combined)
All participants must up-vote post to play.
One entry per person.
In event of a tie, first pick without going over wins.
Also Bonus #1 tiebreaker;
1 Total Hits combined by both teams.
Also Bonus # 2 tiebreaker;
2 Total Strikeouts by N.Y.Y pitcher Luis Severino
& Bonus #3 (if necessary);
3 How many Home Runs will be hit in the game ?
Today's Game:
N.Y Yankees Run Line -1.5
(Yanks would need to win 4-2)
if you want to win with N.Y Yankees.

Over / Under 7.5 total runs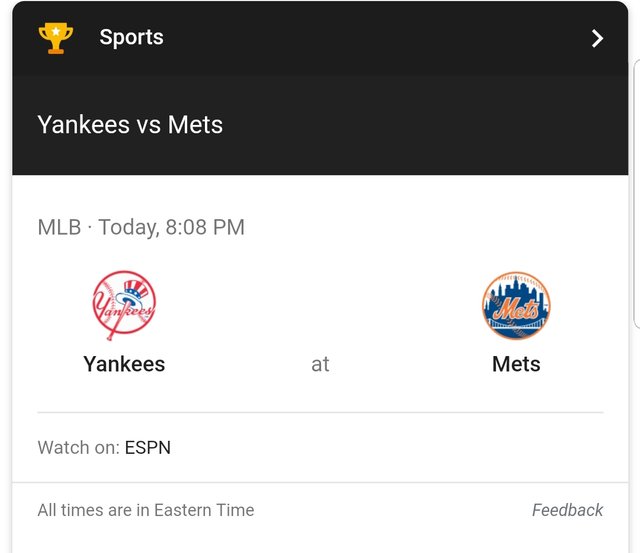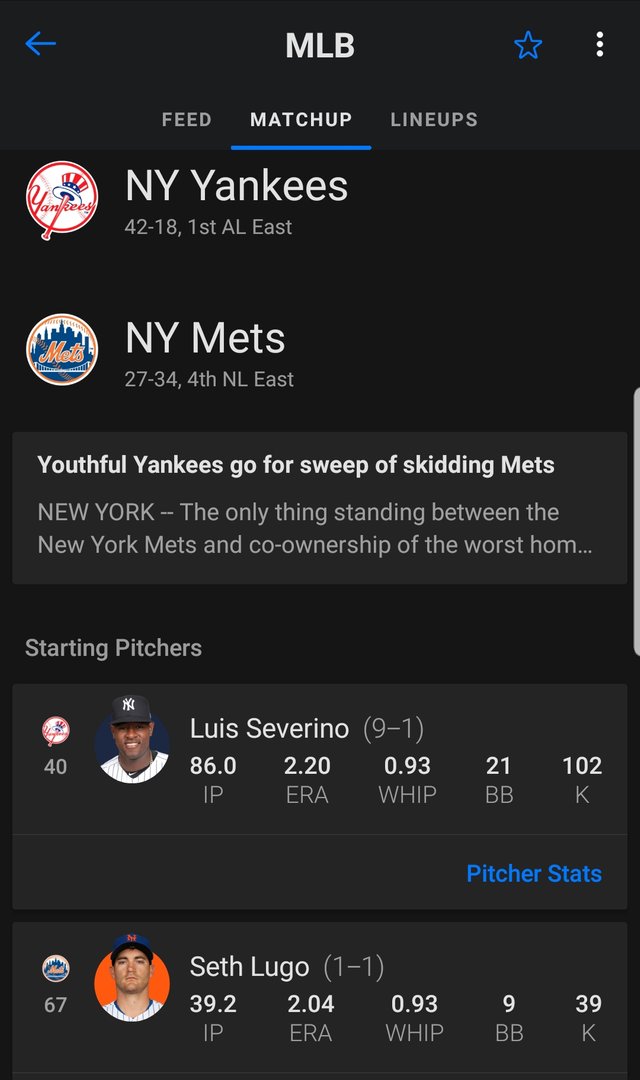 Check back for tomorrow's contest!
Good luck!!