3.Liga, Woche 3, Waldhof Mannheim vs. WISMUT AUE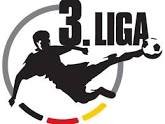 Heute Abend weitere Spiele in der 3. Liga in Deutschland.
Tonight more games in the 3rd league in Germany.

vs.

Mannheim spielt zu hause gegen AUE. Mannheim etwas besser in die Saison gestartet als AUE. Wenn AUE tatsächlich um den Aufstieg in die 2. Liga mitspielen will, muß ein Auswärtssieg her. Ich hoffe auf ein 0:1.
Mannheim plays at home against AUE. Mannheim started the season a bit better than AUE. If AUE really wants to play for promotion to the 2nd league, an away win is needed. I hope for a 0:1.
Funny match @all
Best regards & Glück auf
sportfrei