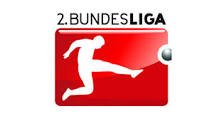 Am Freitag startet der 4. Spieltag der 2. Bundesliga mit 2 sehr interessanten Spielen.
On Friday starts the 4th game day of the 2nd Bundesliga with 2 very interesting games.

vs.

Ingolstadt spielt zu hause gegen AUE. Beide Mannschaften haben noch kein Spiel gewonnen in der neuen Saison und müssen eigentlich 3 Punkte holen. Ich hoffe einfach auf einen glücklichen Auswärtssieg meiner Mannschaft mit 2:1.
Ingolstadt plays at home against AUE. Both teams have not won a match in the new season and have to score 3 points. I just hope for a lucky away win of my team with 2: 1.
---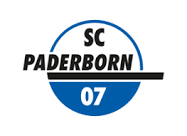 vs.

Paderborn spielt zu hause gegen Bochum. Paderborn hat den Heimvorteil, aber die Bochumer haben zur Zeit einen Lauf. Ich tippe auch hier 1:2.
Paderborn plays at home against Bochum. Paderborn has the home advantage, but the Bochum currently have a run. I also guess here 1: 2.
Funny games @all
Best regards & Glück auf
sportfrei