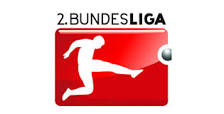 Auch die 2. Bundesliga geht auf die Zielgerade. Es geht in fast jedem Spiel um alles oder nichts. Ich erwarte einen sehr interessanten Spieltag.
The 2nd Bundesliga is also on the home stretch. Almost every game is about everything or nothing. I expect a very interesting matchday.

vs.

Fürth spielt zu hause gegen den VfL Bochum oder 37 Punkte gegen 43 Punkte. Nach der sehr starken Serie des VfL Bochum, sehe ich diese Mannschaft auch hier als Favorit. Fürth muß um das Überleben in der 2. Bundesliga kämpfen, aber gegen Bochum wird es wohl nicht reichen. Ich tippe einen Auswärtssieg mit 1:2.
Fürth play at home against VfL Bochum or 37 points against 43 points. After the very strong series of VfL Bochum, I also see this team as a favorite here. Fürth has to fight for survival in the 2nd Bundesliga, but against Bochum it will probably not be enough. I'm guessing an away win with 1: 2.
xxxxxxxxxxxxxxxxxxxxxxxxxxxxxxxxxxxxxxxxxxxxxxxxxxxxxxxxxxxxxxxxxxxxx

vs.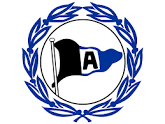 Braunschweig spielt zu hause gegen Bielefeld oder 38 Punkte gegen 43 Punkte. Obwohl Bielefeld vor Braunschweig steht in der Tabelle, sehe ich doch einen kleinen Vorteil für Eintracht Braunschweig. Ich tippe einen knappen Heimsieg mit 2:1.
Braunschweig play at home against Bielefeld or 38 points against 43 points. Although Bielefeld is in front of Braunschweig in the table, I see a small advantage for Eintracht Braunschweig. I guess a close home win with 2: 1.
Funny games @all
Best regards & Glück auf
sportfrei