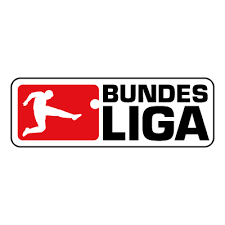 Am Samstag 6 sehr interessante Spiele in der 1. Bundesliga.
On Saturday 7 very interesting games in the 1st Bundesliga.

vs.

Leipzig spielt zu hause gegen Wolfsburg. Ich erwarte ein ausgeglichenes Spiel und am Ende ein 2:2 Unentschieden.
Leipzig plays at home against Wolfsburg. I expect a balanced game and a 2-2 draw at the end.
---

vs.

Bremen spielt zu hause gegen Hertha. Bremen im Heimspiel der Favorit. Ich tippe 3:1.
Bremen plays at home against Hertha. Bremen in the home game the favorite. I guess 3: 1.
---

vs.

Düsseldorf spielt zu hause gegen Mainz. Ich erwarte ein Spiel auf Augenhöhe und am Ende ein 1:1 Unentschieden.
Düsseldorf plays at home against Mainz. I expect a match at eye level and a 1-1 draw at the end.
---

vs.

Augsburg spielt zu hause gegen Bayern. Ich denke Bayern isz zu stark für Augsburg und deshalb tippe ich 0:2.
Augsburg plays at home against Bayern. I think Bayern is too strong for Augsburg and that's why I'm 0: 2.
---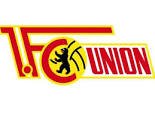 vs.

Union spielt zu hause gegen Freiburg. Freiburg stark wie seit langer Zeit nicht, aber Union wird hart kämpfen im eigenen Stadion. Ich tippe 3:2.
Union plays at home against Freiburg. Freiburg as strong as in a long time not, but Union will fight hard in their own stadium. I guess 3: 2.
---

vs.

Dortmund spielt zu hause gegen Gladbach. 2 starke Mannschaften , die beide als Sieger vom Platz gegen können. Ich tippe 2:2.
Dortmund play at home against Gladbach. 2 strong teams, both of whom can win the match. I guess 2: 2.
Funny games @all
Best regards & Glück auf
sportfrei