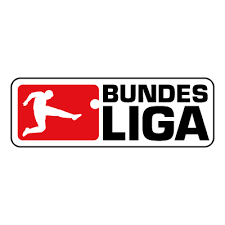 Zum Abschluß des ersten Spieltages der neuen Saison noch 2 Spiele am Sonntag.
At the end of the first matchday of the new season 2 more games on Sunday.

vs.

Mainz 05 spielt zu hause gegen den Vfb Stuttgart. Wenn man die Resultate im Pokal betrachtet, ist Mainz klarer Favorit. Ganz so klar sehe ich es nicht, tippe aber trotzdem 2:1 für Mainz.
Mainz 05 plays at home against Vfb Stuttgart. If you look at the results in the cup, Mainz is the clear favorite. Quite clearly I do not see it, but still guess 2: 1 for Mainz.
---

vs.

Borussia Dortmund spielt zu hause gegen RB Leipzig. Ein Spiel zwischen zwei Mannschaften, die um den Titel mitspielen wollen. Ich sehe Dortmund leicht im Vorteil, weil sie zu hause spielen. Ich tippe 2:2.
Borussia Dortmund play at home against RB Leipzig. A game between two teams who want to play for the title. I see Dortmund easily in the advantage because they play at home. I guess 2: 2.
Funny games @all
Best regards & Glück auf
sportfrei