IPL Final: Shane Watson's Twenty20 Century, Chennai 's IPL of 2018,' King ', achieved in 18.3 overs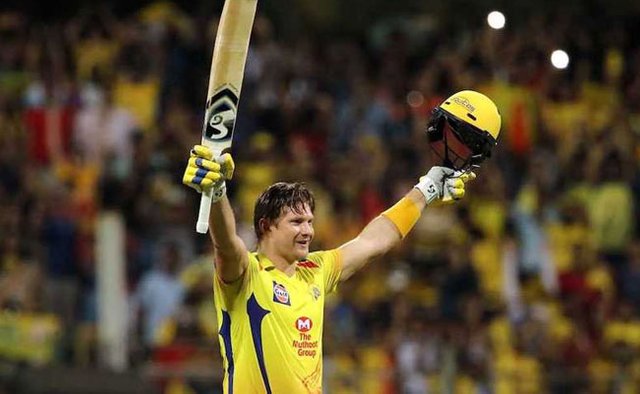 The final match of the IPL 2018 proved to be unanimous today, with the help of Shane Watson's unbeaten century (117 runs, 57 balls, 11 fours, eight sixes), Chennai Super Kings defeated Sunrisers Hyderabad by a huge gap of 8 wickets. The match remained unchanged so that Chennai managed to lose only 179 runs in 18.3 overs, losing just two wickets. With this win, Chennai has achieved the distinction of becoming the King of IPL for the third time. As a result of the title win, Chennai Superkings got a prize money of Rs 20 crore. In response to the 179 runs given by Sunrisers, Chennai lost the wickets of Faf du Plessis (10) and Suresh Raina (32) only. Ambati Rayudu, with an unbeaten run on 16, with the help of Watson, brought the team to victory. In the match played at the Wankhede stadium, the Sunrisers batted first on the invitation of Chennai, with captain Kane Williamson's 47 and Yusuf Pathan's unbeaten 45, helped them score 178 in 20 overs, losing 6 wickets in 20 overs, but the ' This score proved to be very simple in front of the storm.
Watson proved to be the greatest in this win of Chennai. He got the news of all the bowlers of Sunrise. Star ballers like Rashid Khan, Bhubaneswar Kumar and Siddharth Kaul also looked forward to him. Watson was declared the Man of the Match for his stormy innings. Chennai had earlier made IPL champion in the year 2010 and 2011. Sunrayings captain Sunil Williams, who made 688 runs in 16 matches of the tournament, took the Orange Cap while the Kings Eleven Punjab's Andrew Tuyen (24 wickets) got a purple cap. Super striker of the season KKR's Sunil Narine and stylish player of the season Delhi Daredevil Are Rishabh Pant session. The award of Perfect Catch of the Season was given to Trent Bolt of Delhi Daredevils while the IPL Fairplay award was received by Mumbai Indians.