FIFA WORLD CUP: From Ronaldo's hat-trick, Portugal stops Spain on draw
FIFA World Cup soccer's Group B match between Spain and Portugal is a draw of 3-3 today. With the help of Cristiano Ronaldo's excellent goal in the last minute and the first hat-trick of this FIFA World Cup, Portugal today stalled Spain 3-3 in the most popular match of Group B. Spain's team was 3-2 ahead by the 88th minute but the mistake of Gerard PK got Portugal to get a freakic, Ronaldo made this important draw by changing the goal.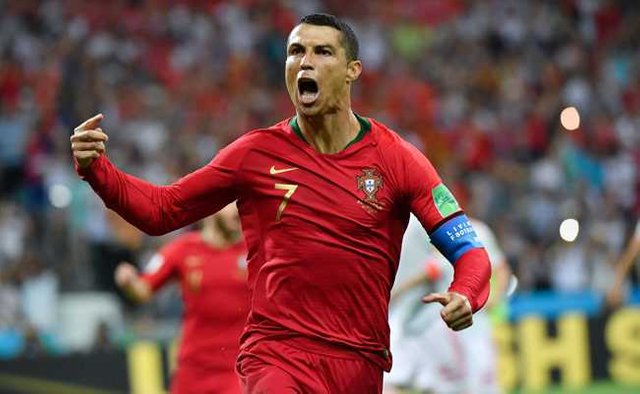 Cristiano Ronaldo (fourth, 43rd and 88th minute) for Portugal, while Diego Costa (24th and 55th minute) and Nacho (58th minute) for Spain scored goals. Spain, after trailing by one goal in the first half, made an aggressive return to the second half and scored two goals within four minutes. Costa scored the equalizer in the 55th minute with a ball from Sergio Baskets and completely defying the Portuguese defense.
Three minutes later, the Nacho scored this goal, that football fans would remember for a long time and it would be almost impossible to save this kind of goal for any goalkeeper in the world. Portuguese Defence foiled Spain's first attempt, but Nacho gave Spain the first time by putting a stormy shirt from long distance.
Earlier, Portugal played an aggressive game from the start and got the penalty in the second minute, Ronaldo changed the goal to give the team a 1-0 lead. Five minutes after this, Spain made a good move in the counter attack but David Silva's shot left the goalpost.
Spain scored the equalizer for Diego Costa in the 24th minute. Chasing three Portuguese defenders, Costa put the ball inside the goal with left corner. Since the goal of equalizing, the Spanish players have consistently attacked the opponent while performing a spectacular 'Tiki Koota' football. Andrei Iniesta, playing his last World Cup, also came close to bringing Spain to the 34th minute but his shot went out.
Spanish defenders made hundreds of millions of attempts to bind Ronaldo but in the 43rd minute it did not stop him from promoting Portugal. At the close of Gonzalo Guedes, Ronaldo scored brilliant goals from left leg and Spanish goalkeeper David Di Jia failed once again to stop it.