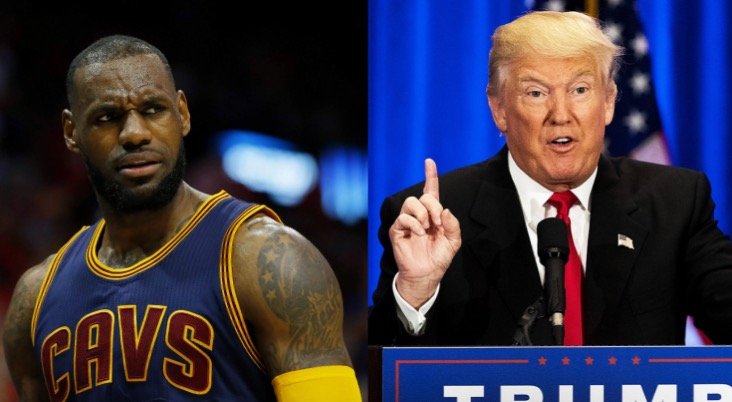 ---
I have to say, one of the most rediculous temper tantrums by the anti Trump
#FakeNews
media happened this weekend when Trump tweeted about CNN's Don Lemon and Lebron James.
---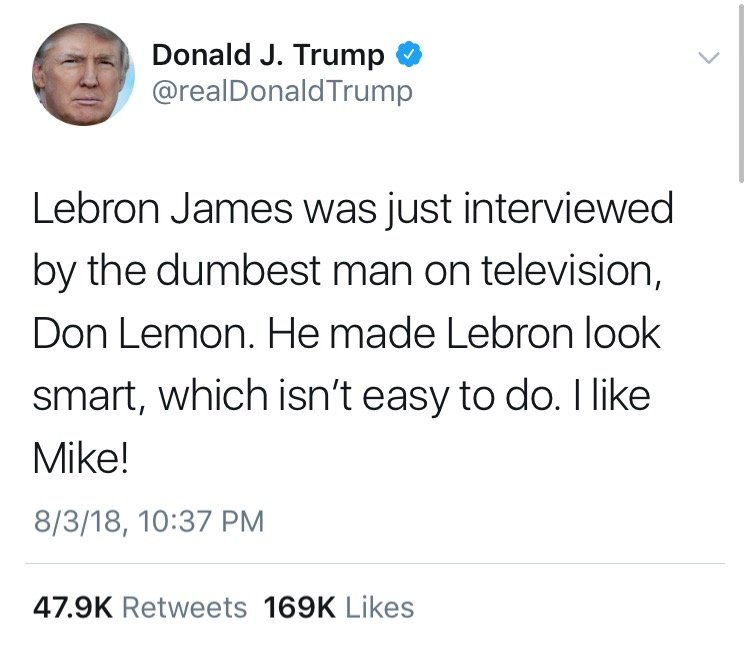 ---
When I first saw this tweet, I laughed out loud. I thought it was hilarious. Lebron was interviewed by Don Lemon earlier this week after Lebron opened up his school for 240 at risk kids....great move by Lebron btw....but much of the interview was a Trump bashing segment. So I thought it was funny when I saw the tweet.
---
I can't stand Lebron James and I am not a fan of his. Probably because I grew up worshing Michael Jordan and the Bulls.
---
Everyone needs to relax and take a joke everyonce in a while. The best part about the tweet was the end, "I like Mike."
---
Me too! Cheers!
---