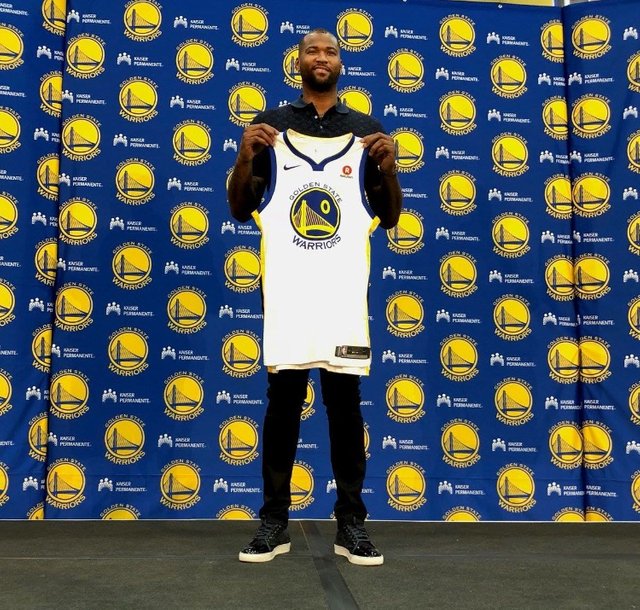 ---
The NBA season is just ended and it seems as the upcoming season is already over. The best center in basketball, Boogie Cousins, signed a 1 year deal for $5.3 Million to join the champs. Cousins is recovering from an Achilles injury and won't be ready to play until about January.
---
Today he received his official jersey at the press conference. Will this team be fun to watch or is this just too much talent on one roster?
---
I am looking forward to finding out! Cheers!
---