Where will the German team in Russia?
On June 8, Germany will go to Moscow on June 12 after playing the last friendly match before the World Cup with Germany's Leverkuseni Germany Cup in Saudi Arabia. The German football team will be in the World Cup 40 kilometers away from the suburbs of Bhattingakhi on the bank of the Desena River, 40 kilometers away from Moscow. Somewhat nicely in a quiet rural environment spa hotel.
Officials of the German Football Federation said that Bhattingaki's distance from Moscow's city and airport is not very much in both places. Apart from this, Bhattingaki has been able to practice them during the World Cup. The Lushchinko Stadium in Moscow is not far away from Bhattingeki's German football team camp. And on 17th June, the current world champions will start their World Cup campaign against Mexico in the World Cup.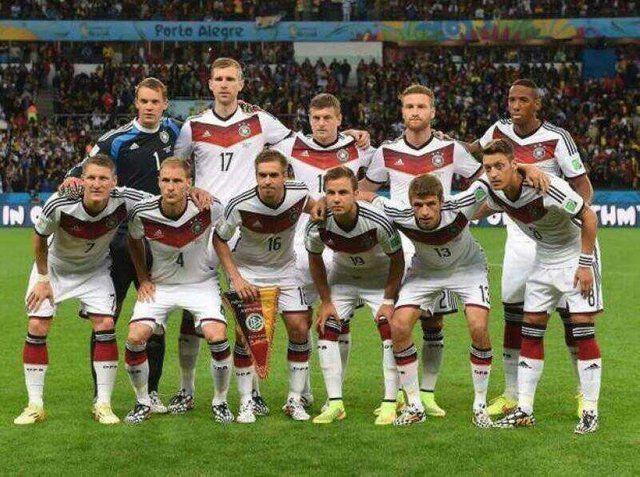 At the South Tyre of Italy, World Cup winners went on to lose a 2-1 win over Austria in a Preity match after 16 days of practice. Football critic Joaquim Loren in Germany and the failure of team players are being criticized for this.
Meanwhile, German Chancellor Angela Merkel appeared in the practice camp in Germany on Sunday. To keep the country's team happy and inspiring, they have been entertaining with the players at night.
On Monday, the name of the final 23 players was announced by the German team. Defending champions Manchester City star player Leiroy Sain has been discussed in the League
Earlier Manchester City coach Pep Guardiola had said to Liray Sanke that he was in a position to get his place in the German World Cup squad. However, during the announcement of the team, Joakim Low said it was a very difficult decision to drop Lierai Sanke. In the same position, Julian Brand has been dropped in the final squad with Lierro to do something better. German football teammate Michael Balak and Lothar Matthias have criticized Laura for eliminating 22-year-old Larry Sanak from the final squad.
In the 23-member final squad for the second World Cup win,
Goalkeeper: Manuel Neuer, Mark André Tare Stagen, Kevin Troupe
Protector: Jerome Boatang, Mattas Hummels, Nicholas Suley, Antoine Rodigher, Matthias Ginter, Jonas Hector, Joshua Kimich, Marvin Plattenhardt
Mid-rise: Tony Crus, Sammy Khedira, Elkei Gundogan, Leon Goretzka, Sebastian Rudy, Methuul Ozill, Thomas Muller, Julian Brand, Julian Draxler and Marco Rhys
Attack: Mario Gomez, Timo Vernaar