Hi Steemians, did you guys about the sport of pencak silat? For those who do not know, this is the sport of martial arts of Indonesia. Initially, the pencak silat originating from traditional culture. Now, Martial arts have been widely recognized by the international community, even competed in the World Championship, Asian Games, and SEA Games.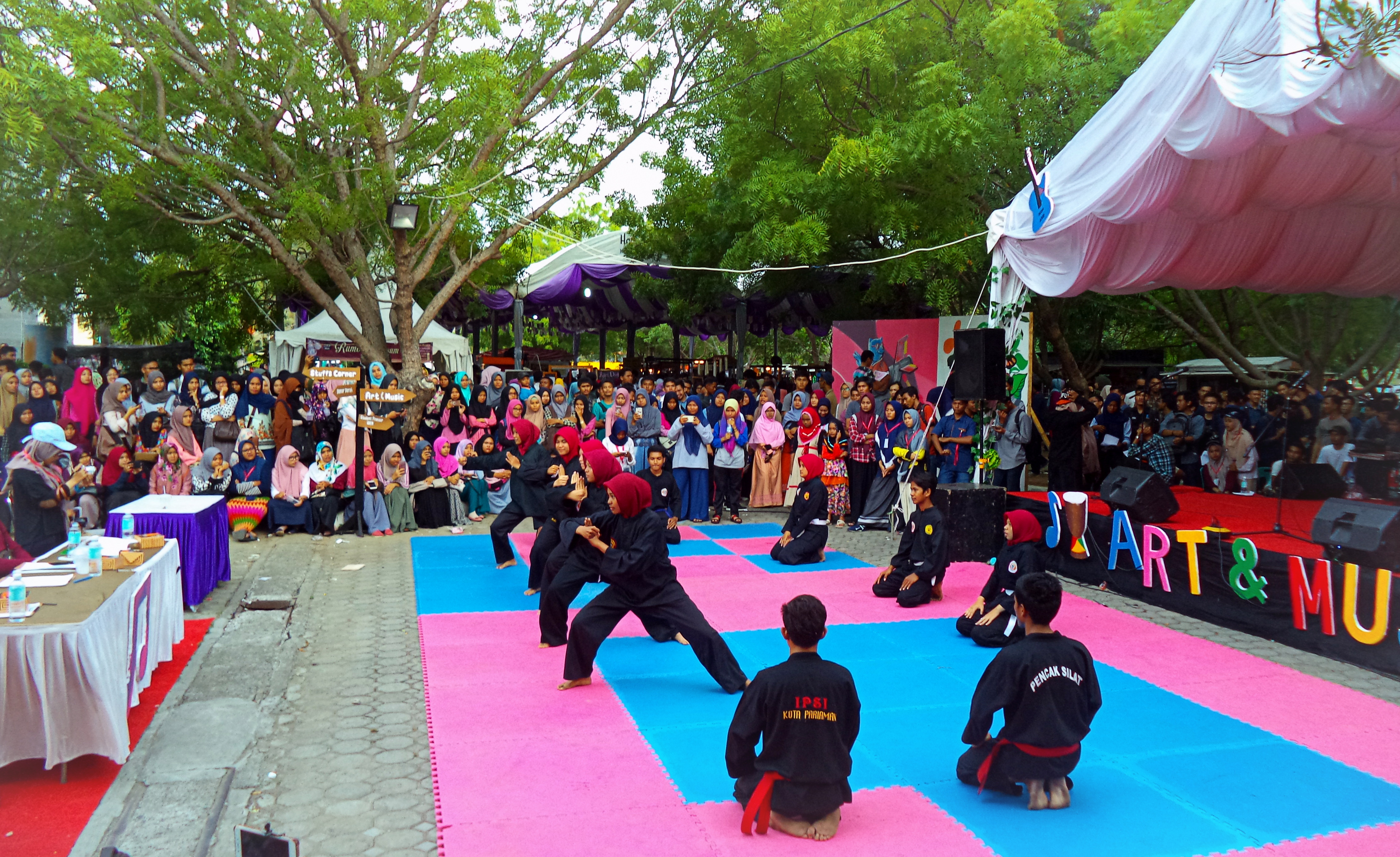 ---
Pencak silat is an umbrella term for a class of related Indonesian martial arts. It is a full-body fighting form incorporating strikes, grappling and throwing in addition to weaponry. Every part of the body is used and subject to attack. Pencak silat was practiced not only for physical defense but also for psychological ends. | Source: Wikipedia
In Aceh, Pencak silat has been highly developed and popular. Already many units of activities are established, ranging from elementary to college level. As in one of the activities in Banda Aceh, some students skill performance this sport.
This performance is in the framework of the 12th Unsyiah Fair show, Syiah Kuala University. The show lasts about 20 minutes, and received appreciation from many audiences. They are so visible enthusiasm following the show from start to finish.
The participants come from the Pencak Silat Student Activity Unit. They have often received local and national awards. In the show, they look very appreciative and excited to display this martial art.
Difficult movements are shown, such as making a punch, fending off an opponent's attack, and jumping. Several times they also use sharp weapons. This sport is famous for having difficult movements, but still dynamic. That's what they show.[]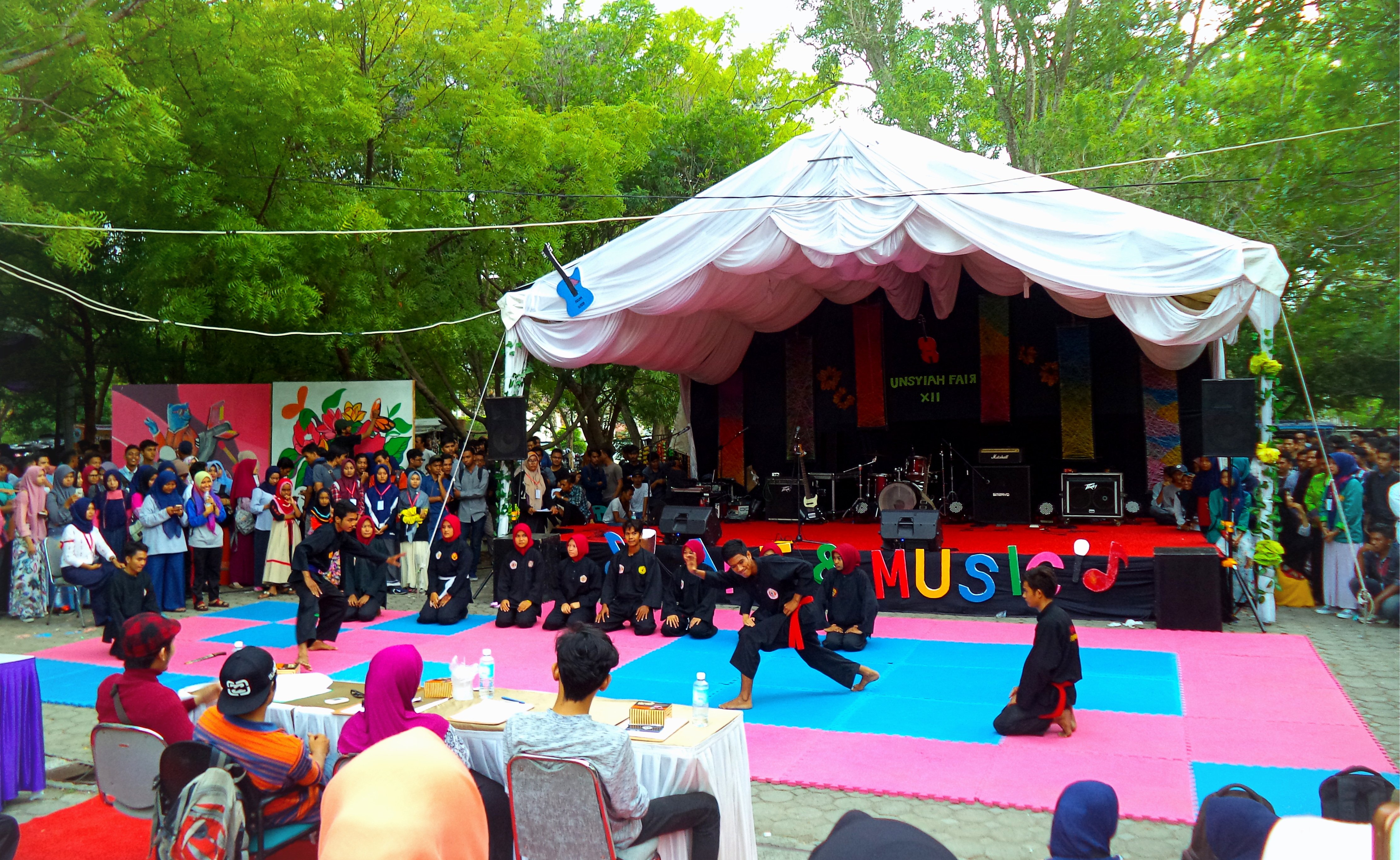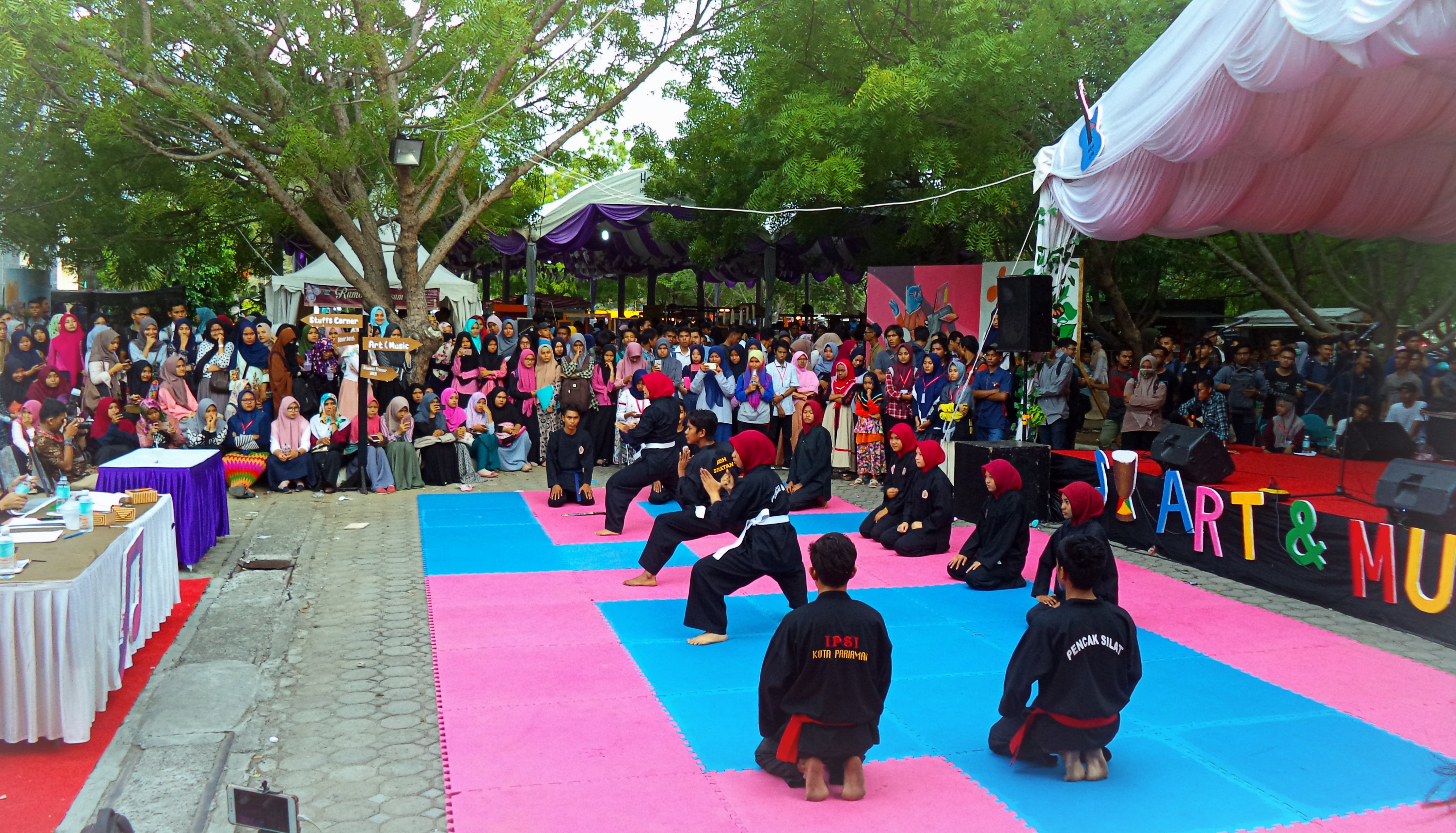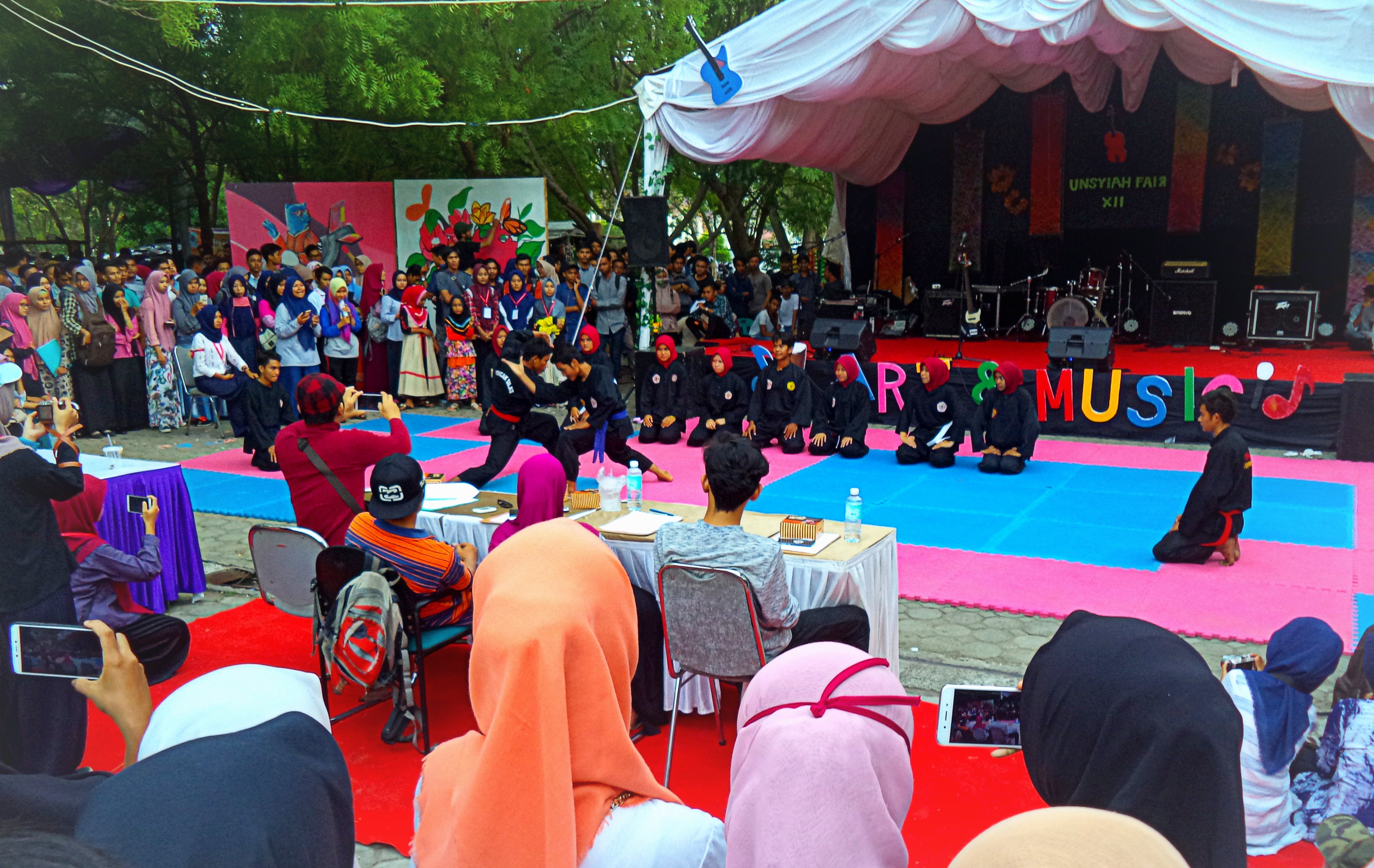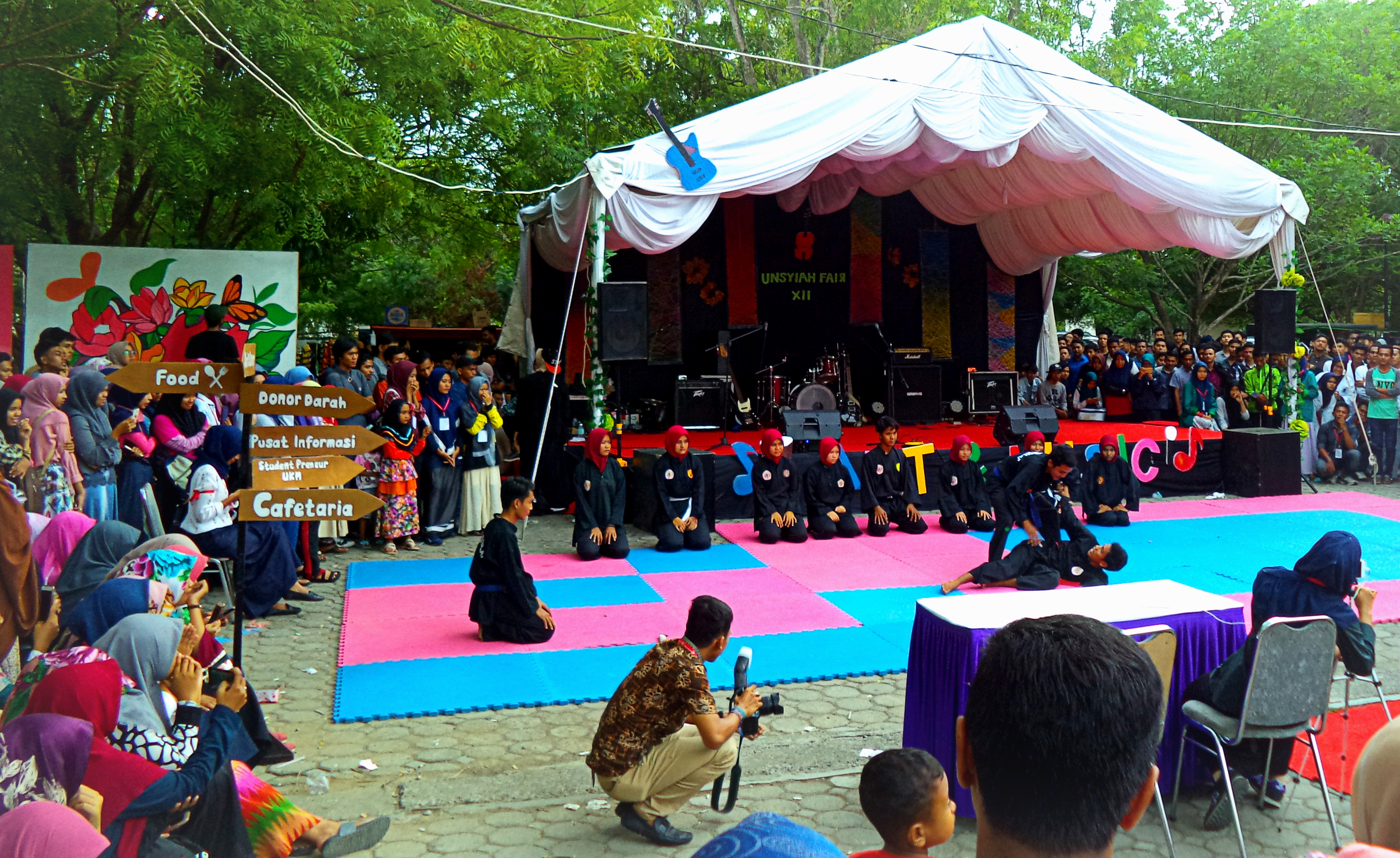 Watch video
---