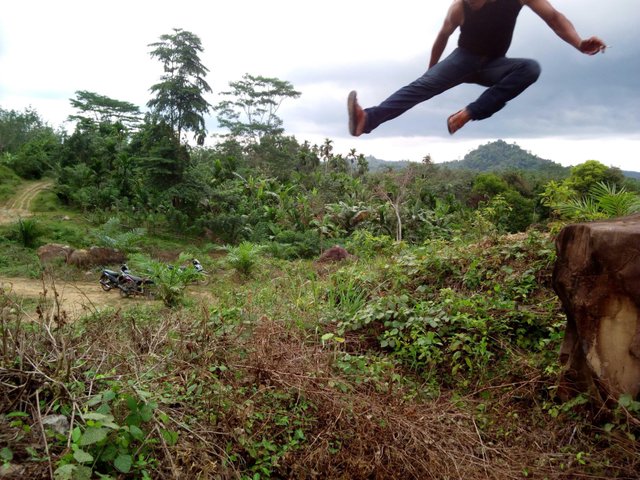 ---
Hey friends ... this is a jumping exercise that I demonstrated in an extreme place. so this action should not be imitated because it can be dangerous. but I want to explain a little about this jumping exercise for all of you. being the target of a long jump is to reach the distance jump as far as possible to a predetermined landing point. The distance of the jump is measured from the repulsion to the closest limit to the location of the landing point produced by the body part.
become a Long Jump technique
It has four movement phases, namely prefix, repulsion, drifting and landing and there are three types of styles that distinguish between one style and the other when flying in the air. The description of the four phases of movement in the long jump is as follows:
The technique or continuity of the long jump movement can be divided as follows:
1.Awalan
The aim of the square is to get the highest speed so that the impulse of the masses in the future is greater. The initial speed training can be done with 10-20 meter sprint exercises that are done repeatedly. Step length, number of steps, and running speed in taking the prefix must always be the same. Towards three to four steps before the beam is supported, a jumper must be able to concentrate on being able to support strongly. With notes without reducing speed.
The square of the swing depends on maturity and the ability to accelerate at its speed, and to increase the square speed ability is needed a good training program, and also the accuracy of the support. As a training to give a short square with starting from 5 steps, 7 steps, 9 steps and so on while paying attention to your feet while supporting.
The prefix length to carry out the long jump prefix is ​​not less than 45 meters.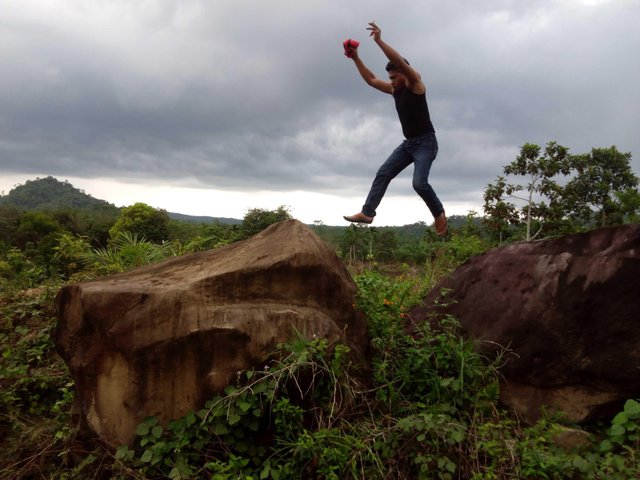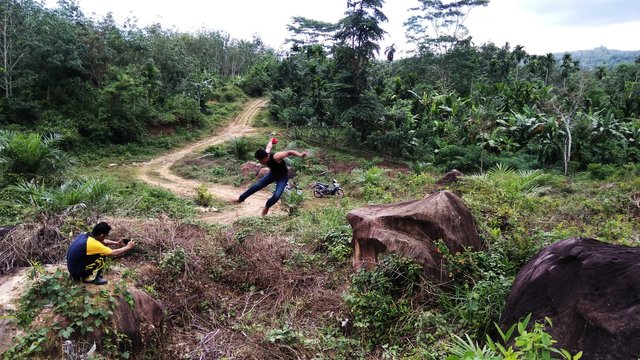 ---