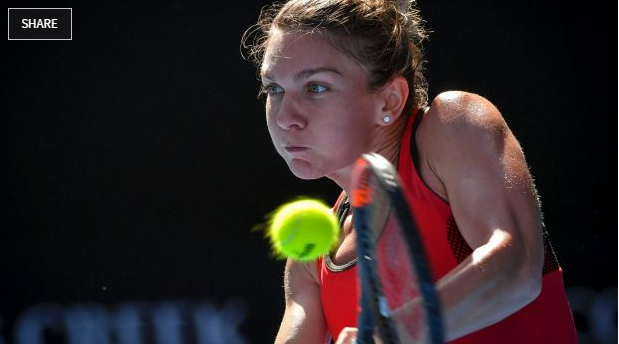 World No.1 Simona Halep credits Australian coach Darren Cahill for helping her set up a heavyweight Melbourne semi-final with a straight-sets mauling of Karolina Pliskova.
The Romanian will take on former world No.1 and 2016 champion Angelique Kerber in the final four on Thursday after routing Pliskova 6-3 6-2 in 71 minutes on Wednesday.
"It wasn't my best start but I just knew I have to restart actually after three games, to stop missing that much and to move better which I did pretty well in the end," the 26-year-old said.
"Then I just started to open the court to play my style and I served well today, everything went pretty well for me.
"You [Australians] are very, very relaxed. Darren helps me with that. I am not stressing that much before the matches and trying to start the matches with pleasure and fun and being happy on court."