Usman On Fire, Defended His Welterweight Title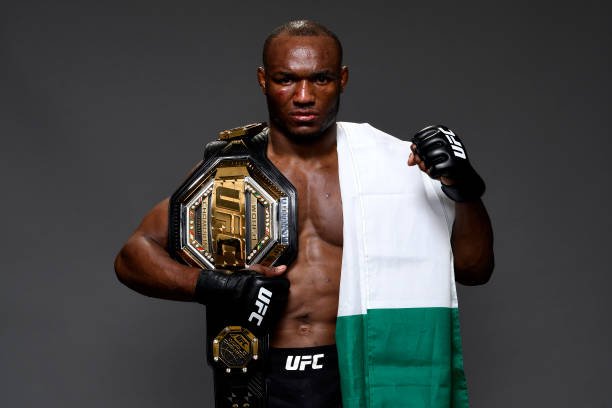 Kamaru Usman
Nigeria-born American Kamaru Usman(popularly known as the Nigerian Nightmare) defended his UFC Welterweight title by defeating and Knocking out countryman Colby Covington in round 5 of UFC 245 in Las Vegas on Saturday night. Referee Marc Goddard halted the bout in the 5th round and awarded the bout to Usman as TKO, Usman's 14th straight MMA wins, 11 straight UFC wins.
There is no better way to settle grudges and bad blood than inside the ring or cage as it were. Usman and Covington's feud was dated back to earlier in the year(February), just before the March 2 UFC 235( the bout that saw Kamaru Usman claimed the Welterweight title over Tyron Woodley). Both fighters used every opportunity they had including interviews and social media to taunt each other. Covington had reportedly referred to Usman as "Marty Fakenewsman"(it was said that "Marty" was the alias given to Usman during is amateur wrestling days, his high school coach found Usman's 1st name "Kamarudeen" difficult to pronounce).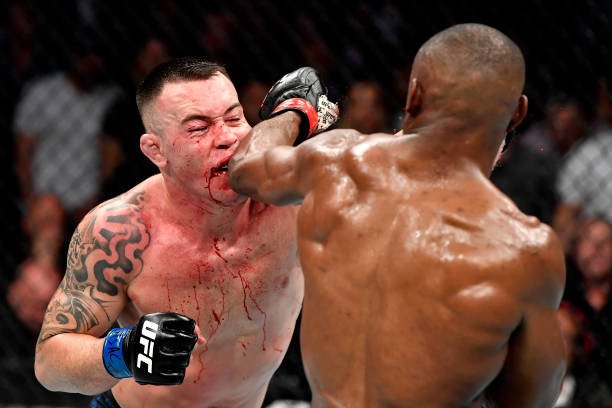 Covington took a blow to the face
It was a close fight going into round 5 as both fighters had their moments. Covington dominated the early exchanges, hitting Usman with quick-fired left jabs and it continued way into round 2. However, Usman gained some momentum in the round, hitting Covington back with a combo of body shots. Usman continued that momentum into round 3 where he landed a lethal blow to Covington's face, a blow that reportedly dislocated Covington's jaw. Like a warrior, Covington went into round 4 with a bruised and bleeding face and stifled Usman, landing a couple of uppercuts.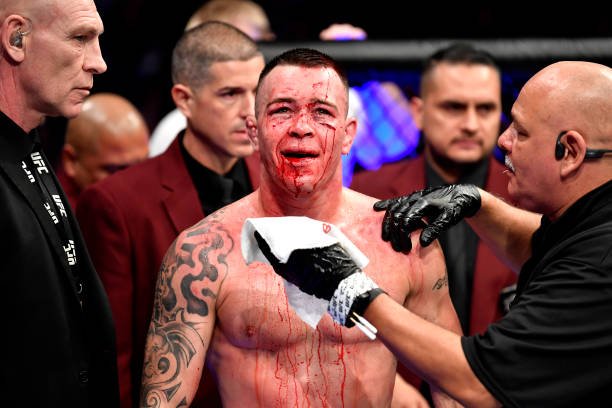 Colby Covington
The bout was so close going into the final round that the judge's scorecards called it even, one of the judges scored 39-37 to Covington, another scored in favour of Usman 39-37 while the 3rd judge scored it a tie at 38 all. However, Usman rode his luck in the 5th and final round when he Covington grounded and rained down punches after punches on the former interim champion Covington. The referee halted the bout with few seconds left on the clock, to award a TKO victory to Usman.
Kamaru Usman is now on 16-1(W-L) record, his 11 straight UFC win is now the 2nd longest winning streak of the division in history, better only by George St-Pierre's 12 straight wins. Colby Covington, on the other hand, saw his 7 straight wins halted and now stand at 15-2(W-L) record. Congratulations to Kamarudeen Usman.
Thanks folks for your time.