The Bloody Red Rivalry, Solskjaer's Job Couldn't Get Any Daunting.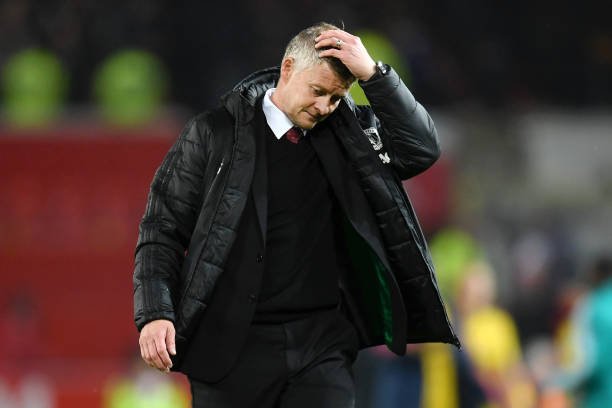 Ole Gunnar Solskjaer,
source
At a time when a league win seems out of reach for Manchester United, the last team they want to play would be Liverpool, poor Ole Gunnar Solskjaer at this point in time could really use the phrase "why me"? Manchester United are undergoing their worst start to a season in a very long time(30 years). Sitting in an unfamiliar 12th position on the EPL table with just 9 points in their 8 fixtures so far, United have it all to do. And it could get even worse for United in the Bloody Red rivalry as Jurgen Klopp's evading army come visiting at Old Trafford this Sunday in the EPL matchday 9.
Manchester United manager Ole Gunnar Solskjaer may be wearing a smiley face and keeping calm despite United's frustrating start to the season, but make no mistake, all is not calm in United's camp. A defeat to Liverpool in Sunday's clash will most likely unravel the background storm in United's camp, and Solskjaer will have to spend most of his post-match conferences answering questions surrounding his future as United manager.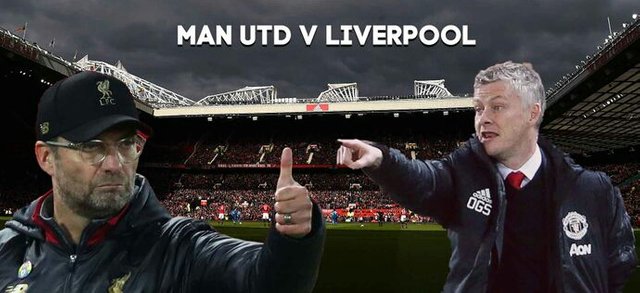 source
United's only glimmer of hope against Liverpool will be the fact that the fixture is taking place at the historical Theatre of Dreams, a ground Liverpool has not won since the 2013/14 season, in fact, Liverpool's last 2 league visit was a 0-0 draw in Feb 2019 and a 1-2 loss in March 2018. However, many believe that the present United team is so low in confidence and carries no fear factor, the usually formidable Old Trafford fortress no longer scares visiting rivals, if an inconsistent Arsenal team could earn a point at Old Trafford, why can't the unstoppable force like Liverpool.
Manchester United's course was made even harder with the news of recuperation set back for Paul Pogba, and a groin injury sustained by 1st choice goalkeeper David de Gea during the international break. 1st team regulars such as Anthony Marshall and Aaron Wan-Bissaka are still not 100% fit and might not feature against Liverpool, one will feel for Solskjaer really.
While there is disarray in United's camp, and most of the discussion and argument surrounding United is whether they can muster together a couple of wins,
Liverpool's ship seems to be on cruise control, a 17-consecutive-league win is a testament to that, and it could get more flattering with a victory over United on Sunday, a feat that would make Liverpool equal Manchester City's 18-consecutive league wins, set in 2017/18 season. There is a strong belief amongst Liverpool fans that they can go the entire season undefeated, just like the invisible Arsenal side of 2003/04 season. A long way to go but Liverpool is certainly grinding out results even when they are not in their usual best.
H2H:
The H2H stats for the past 2 season shows a win and a defeat for both clubs, while 2 of the meetings ended in a stalemate, the last of those drab draws came early this year at Old Trafford. However, form and odds still favour a Liverpool win, understandably so, 100% start to the season cannot be overlooked. But like it is always the case, odds and bookmakers' scripts are always thrown into the bin in fierce rivalry clash such as Manchester United - Liverpool.
My pity for Ole Gunnar Solskjaer will definitely cloud my judgement and prediction, so, I'll sit on the fence on this one. A draw will be a good result for United and might buy Solskjaer some more time.
Thank you all.