Congratulations To Murray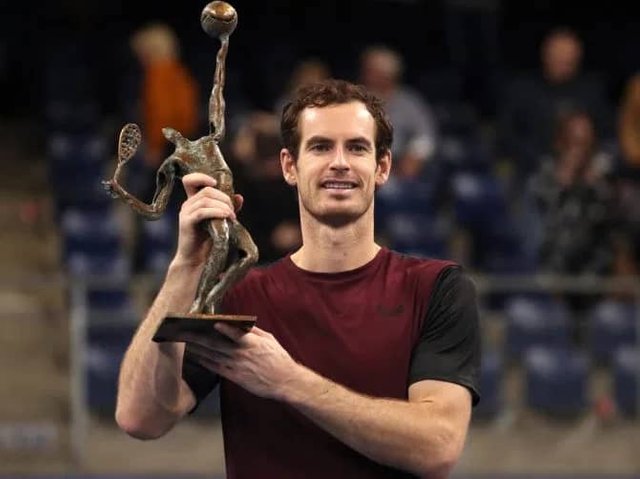 Andy Murray
Andy Murray has won his 1st title in about 25 months(since March 2017) after defeating the 3-time Grand Slam champion Stan Wawrinka in a pulsating 3-set final at the European Open in Antwerp, Belgium on Sunday, the Scot recovered from a set down, to win 3-6, 6-4, 6-4. Murray, in tears after his victory, said,
I didn't expect to be in this position at all, so I am very, very happy - Murray.
About 10 months ago, after his 1st round exit from the Australian Open, an emotional Murray announced that the Aussie championship might be his last, having endured a painful and reoccurring hip injury, however, a relentless Murray has undergone a career-saving surgery and now, the rest is story. Returning to active playing only in July(about 6 months after surgery), Murray defiled the odds and lifted the ATP 250, what an inspiring journey for the Brit.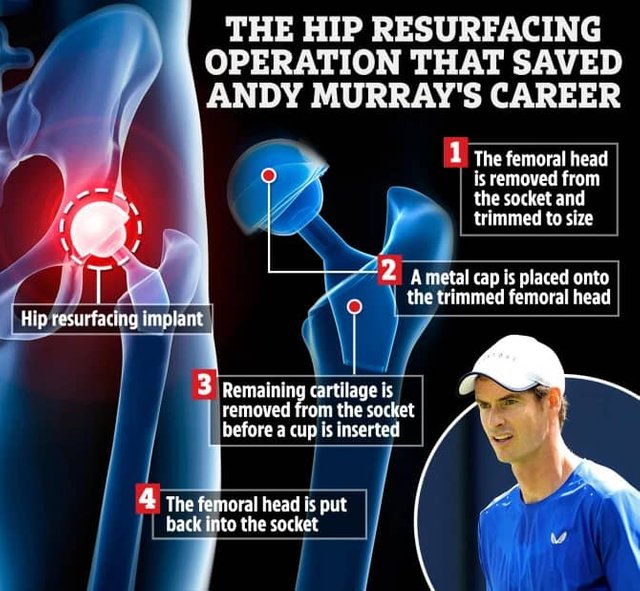 Source
It didn't come easy for the 3-time Grand Slam champion(2 Wimbledon & 1 US Open), he had to battle in 3 setters through the quarterfinal, semifinal & the final against Romania's Marius Copil(6-3, 6(7)-(9)7 & 6-4), France's Ugo Humbert (3-6, 7-5 & 6-2) and Swiss' Stan Wawrinka respectively.
The world number 243 Murray, understandably started slowly against the world number 18 Wawrinka and was soon 0-3 down in the 1st set. However, he soon grew in confidence and into the set but he couldn't overturn the deficit, losing 3-6 to Wawrinka
The 2nd set was a much better performance by Murray, reminiscing the old competitive Murray. Despite trailing game 3 1-2, Murray would eventually save 3 breakpoints in game 9 to lead 5-4. Murray then broke Wawrinka's serve in game 10 to win 6-4 and levelled matters 1 set apiece, to force a deciding 3rd set.
The back and forth game continued into the 3rd set, as both players broke each other serves, to tie game 6 at 3 all. However, it was Wawrinka who blinked 1st, allowing Murray to break him again and took the final set 6-4.
Andy Murray's win was received with rapturous cheers from the crowd, not even Murray's losing opponent could hold back his happiness for Murray, in his words,
To see you back at this level, it's amazing. We're all really happy - Wawrinka.
Give it up to arguably British finest Andy Murray.
Find blog on Scorum
Thank you for your time.